​
Developer
: MariaMod
Patreon
Version
: 6.7.0
Release Date:
2020-07-22
Last Updated
: 2020-07-23
Censored:
No
OS:
Windows, Linux
Language
: English
Genre
:
Real porn, Female protagonist, Text based, Anal sex, Corruption, Creampie, Group sex, Humiliation, Incest, Lesbian, Male domination, Oral sex, Teasing, Vaginal sex, Simulator, Animated, Interracial
Overview:
Your family moved into a big city. New life, new money, new friends. Be as bad as you want!
Well, what did I find?​
Changelog
:
v6.7.0
- The Parents' Relationship bug fixed. The one that used to appear when you were watching TV naked
- The Library red error line was fixed
- Fixed the "dialog_4" bug in the Broken WC
- Fixed the bug that made it impossible using saves from previous versions. Don't use saves from version 6.6.0
- Added non-consent content to Settings. It won't affect old non-consent scenes for now. Special thanks to Rhino for gifs and pics
- And added the first non-consent scene in the Park. When you masturbate and see a guy, offer to give him bj. There is a 20% chance that he will be a bit rougher with you than you expect. Don't forget to turn on the slider in the Settings
- Rachael has expanded some scenes and fixed more typos. Thanks, Rachael
v6.6.0
- Changed some code in office work. I don't see errors there, but someone did
- Rachael fixed and improved some text
- Added pigpen to the Farm! To play with a hog raise your corruption up to 90 points. Thanks to Grtleskletch for that text
v0.6.5
- Fixed pregnancy restarting
- Now only humans can make you pregnant
- Finally fixed the brother sleep scene! Took me ages, goddamn. Now you can have some fun with him + the bug with adding two days was fixed
- Deleted from "pics" folder gifs never used in the game. 640Mb were removed it total
- Updated changelog view to more comfortable. Plus, the very first paragraph has "Changelog" button in the left menu
- Escape Hatch button was fixed
- Fixed Exploring the city paragraph. I added the bar to "discovered places counter"
- Now you stretch your holes from 1 to 10 points. A training adds 1 point and you need 5 capacity to be able to use a hole with Jackie
- Fixed bathroom event when parent interrupts you
- I want to say thank you to Rytis, Tux and Rachael
You helped me a lot, guys
v6.4.1
- The farm can be found easier now
- The bathroom window was removed
- Jackie was fixed (the red error lines were removed)
- Giving handjob to your classmate is now have the "Go out" link
- Added Brother section (where you can find the sleep scene walkthrough) and Jackie to the Help menu
- Added the Main Pics Folder
v6.4.0
- Lucifer - it's a nickname - gave me two pics of pregnant girls today, and now you can see them when you are using pregnancy test and, obviously, are pregnant. One pic for days 1-7 and another for >7
- Added bar games to the city bar. Only darts for now, and only SFW yet. The rules are strange, also. It's hard to make something fascinating in a text game in a short time
- Added Barn to the Farm and a horse to the Barn. Horse's name is Jackie, and he is a really blueballed stallion! Make sure you have 50 points of corruption and go try to help him~ (You can use all three holes!) By the way, Rachael wrote these scenes. Don't forget this
- Before you go to Jakie, make sure you trained your orifices! Remember big Bad Dragon dildos? Buy them via Laptop and prepare any of your holes. You have 1 point of capacity from the beginning, and every training adds 0.5. You need 3 to have sex, and 5 to have good sex
And yes, 5 is maximum and you can train only once per day
v6.3.0
- Added words "Useless in this version" for items I'm still working on (thinking about removing these items in the future). Yes, like lube and vibrator
- Fixed the link you meet when asking a black guy to show you a way home and then decided to find it on your own
- Intoxication became much more useful! Now it adds points to your corruption when you are drunk. Every 10 points of intoxication add 2 points of corruption, so you can get +20 points of corruption, being totally drunk
UPD 6.1.0
- Updated Twine and Sugarcube (this may fix some serious bugs - it worked for me and Middlewared)
- Fixed time and day change
- Fixed some beach bug
- Fixed the intoxication bug. Middlewared found two above and this one, btw
- Talking about the beach: now you can't swim or take a sunbath after 7 PM
- Added pics to the window scene and added a small (30%) chance that your neighbor will look at you a bit longer, letting you tease him (requires 30 or more corruption points)
- Now you can buy Bad Dragons dildos! Gain 70 points of corruption and go to the Laptop
- Then go to the Masturbation section in Laptop and choose new options to try them out!
- As always, some typos were fixed
6.0.0
- Added a Stay Home bonus. +10 points to all stats of all family members. It's a free one-time bonus. Go to the Cheat menu to take it!
- Added pregnancy. You can be impregnated with a 5% chance. Then you have 25 days to earn $700 for an abort or face the "End: Mother" - the first end in this game. Take birth control pills! Also, you can't be impregnated during your periods
- Now you can use razors, birth control pills, tampons, vitamins. I added/fixed everything needed
- At the same time, I deleted pads and lubricants - they are useless, anyway~
- Razors - for shaving you know what. Gives your pussy a "shaved" state and adds 2 points to Attractiveness. The next day this state will be changed to "stubble", and it adds 1 point. And the last state - "hairy" - adds nothing. Use them in the bathroom. The current state you can always check in the Character Info menu
- Birth control pills - make you infertile for one day before 00:00. Take them in the bathroom
- Vitamins - take them in the morning to add 10 Energy to Max Energy
- In the morning, you can see a list with "morning routine", like eat vitamins, shave legs, take a shower, comb hair, brush teeth, take a birth control pill. You can check what you want to do and do this automatically! If you do everything at once, it will take ~40 minutes
- Also, I spent a lot of time trying to solve the problem of "forgetting" variables (SugarCube often do this) and developed a Problem Solver. You can find it in the Help menu. Run it if you have problems
- Now you can sell all kind of photos you take
- Fixed a lot of dead pic links
- Fixed a few errors, too
- Now every sex event affect your sex stats
- From now, you can sleep only after 20:00. This will help the game to count days and run based on day change events properly
- Fixed (for the third time, if I'm not mistaken) location display when exploring the city. I checked, and everything works fine to me
- Now you can see in stats what day of your periods is today and are you on pills or not (or don't need them due to some reasons)
- Also, I changed prices for some items
- Sure thing, I changed a lot of hidden code. Some changes will help to load saves of this version into next versions (excuse my bad English)
5.50
- I found another mistake in 'random' operators and fixed it. Some affected events should be unlocked now (brother bed scene, for example)
- Time and day changing in brother's room works fine now
- Also, nap in brother's room takes 4 hours instead of 1
- The variable '$underagePerson' was changed to '$sibling'. These words triggered a lot of people. Remember: there is no underage in this game!
- Added autosave. Warning: It uses the first slot, so if you have something saved in it - resave your current game in another slot, please
- Window Bay passage was fixed
- Added an ability to change the "economic difficulty" of the game. You can reduce all prices in Lexena Market in half. Not much, but I think it will help people who played this game several times and just want to see new features. Special thanks to Shinan for this idea
- Zazel gave me ten new pics of fucking brother when playing PS4 and I added them
5.4.0
- Added a porn magazine to brother's room
- Now you can fuck your brother! Hooray! Make sure that he is corrupted enough (~above 60 points) and play PS4 with him
- Another NSFW scene with brother: when you are sleeping together + had a private discussion in the evening + both of you are corrupted enough (~above 60 points, yes)
- Batman helped me, improving some paragraphs. Now they look much sexier and have no grammar mistakes!
- FINALLY fixed the displaying of '$sibling' variables (in Stats as well)! I spent so many hours~
- Fixed pics, showing the current state of your holes
- Fixed a huge bunch of dead pic links - I found a simple, but "powerful" bug. About 100(!) dead pic links were removed

I'm very proud of myself, to be honest:3 That fix of $sibling variables took a lot of hours of my time! And I finally did it.
Well, I wish you good luck. See you soon!
v5.3.0
- The fake "Dime Time" section was deleted
- The "Sunbathing with parents" paragraph was filled. No, nothing NSFW. At least yet
- The Hall of Glory section was deleted due to a lot of patrons, asking me to remove them from that list. Okay, if you want to support me in shadow - I'll do it
- Just noticed a few ridiculous typos, fixed them
- Spent a lot of time fixing the sibling`s stats, but still need time
- Created a rough variable fix for sibling type
5.2.0
- Selfie system changed: now the selfie photo depends on where you are
- Added an update of sex statistics for the library, in which there are Christie and Ralph (the statistics of the second one are currently being updated, but not displayed. Will be fixed in the future version)
- Big dead pic links fix

There was something more, but we failed to remember... Sorry.

Well, give me feedback about the new download links and see you next weekend! Don't be ill!
v5.1.0
- A big dead pic links fix (for both Offline and Online versions)
- Added a new feature - when you have an increase in the numbers of, for example, blowjobs, then the character becomes more experienced in it. It will cause changes in the info about it in the description and picture change, but it works only for blowjobs so far
- Slightly reduced the chance of seeing dreams. Now they appear only if the main character corruption more than 30. Dreams don't affect your stats from now. The main character has corrupted dreams because she is corrupted already
- Fixed formatting in the "new haircut" passage
- Changed formatting in the "dreams" passage
- From now almost all (except the library and Ralph, which will be added later), sexual actions will update the statistics of the main character. You can find these statistics in the Stats
- The main character information was rebuilt in the character info
- The beauty salon was rebuilt a little
- Some new events were added
- Some typos were fixed
UPD 5.0.0
Changes:
- Made Changelog neater
- Some dead pics links were fixed
- Dreams were fixed. Now you can see them only if your corruption is 100 and they don't affect you. Some kind of bonus:3
- Returned office suit into a clothes store
- Miserable typos fixed
- The system of exploring the city was rebalanced (yes, again). The chance to find something new was greatly increased + now it takes 10 points of energy, not 15
- Some design changes
- The underage content option was removed
- Special thanks to Zazel for finding bugs and suggestions for the game! It really helped us to find and remove some hard ones
- Starting to work on new events with Ralf (special thanks to Rhino for the content)
- Added statistics with the corruption of mom and dad
- Added events to increase the depravity of family members.
You can find them in the living room, in the morning in the kitchen, in the parents' bedroom, in the brother's room, and in the bathroom (an event just for the father has been added in the bathroom so far)
- I wanted to learn something new and started to work on one very simple inside game you'll be able to find in Smartphone a bit later
v4.5.0
- Brother added! Now you can interact with him
- You can play PS3 and sleep with him
- Talk to him to raise your relationship
- Added ability to raise his corruption level when you are playing PS3
- New content in messages
Fixed:
- Some typoes fixes and code rebuilding
- A few variables' names were fixed (they caused errors)
v4.4.0
- Added customization of the character's appearance when creating
- Added an item to the menu "Character info", which indicates info about the character
- Added descriptions to the rooms, later new features/events will be added to them
- Added a sister/brother's room. So far there is only a description
Fixed:
- Fixed some bugs. About which they wrote in the discord and which they found
- Deleted the menu item "Settings", since the ShugarCube already has built-in functionality, I used it. In the beginning, a popup appears with the settings and there you can select them. You can also do this during the game in the menu item at the bottom of "Settings"
- Changed the disclaimer text
- Changed the image size of the pictures of rooms
v4.3.0
Added:
- Added the ability to join a caught character
- There were some choices in sex with a caught character in the library that may increase your depravity!
- Added the ability to immediately put on a school uniform and go to school
Fixed:
- Fixed the ability to go to the library with a guy
- Fixed bug with getting maximum corruption
- Fixed bug with train deepthroat
- Removed timeout from events in the library
CHEATS
ymoney = +300 money
ycorrupt = +30 corruption
beautifulm = +30 beauty
populargirl = +30 reputation
yparentsliberty = +30

soulmate = +10 sibling relationship
scorruptg = +10 sibling corruption
tbmitw = +10 mother relationship
smilvm = +10 mother corruption
tbditw = +10 father relationship
iwmdip = +10 father corruption

bestmansfriend = +30 Ralf relationship
drinksomecoffee = restores energy to max energy
datechanger = to change date

some are outdated
DOWNLOAD
Online -
MEGA
Offline -
MEGA
Main Pics Folder -
MEGA
PLAY ONLINE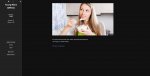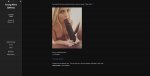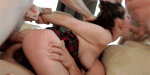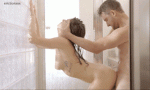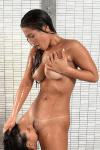 ​
Last edited by a moderator: