Tech Devil
Administrators
​
Developer:
AdmiralPanda
Patreon
Version:
0.1.18.2
Release Date:
2021-01-24
Last Updated:
2021-01-25
Censored:
No
OS:
Windows, Linux, Mac, Android
Language:
English, Russian
Genre:
2DCG, Adventure, RPG, Sex, BDSM, Fantasy, Blackmail, Rape, Harem, Furry, Anal sex, Animated, Big ass, Big tits, Female domination, Male domination, Male protagonist, Masturbation, Mobile game, Monster girl, Oral sex, Religion, Vaginal sex, Voyeurism
Overview:​
The game immerses you in the atmosphere of the magical world. You play the role of the young magician Merlin. He was born in an ancient and influential family, whose members have always been members of the Council of Mages.
But due to the fact that he was given too much from birth, he ceased to try and develop himself, ceases to perform the tasks of the council and leads a riotous lifestyle. But it could not last forever. He was found by one of the council members and convinced to take the right path. Perhaps Merlin will begin to correct, but the craving for women and adventures has not disappeared anywhere.
Changelog:
0.1.18.2
List of changes:
New characters
New locations (Church)
4 new scenes with a new character
Many small changes in the game (It makes no sense to describe all of them)
Fixed a bug when the game crashed when selling herbs to Disar.
Fixed some minor bugs.
0.1.17.3
On some computers and phones, the ice cream scene does not load and causes the game to crash. I added the ability to skip the scene until I make it more stable.
0.1.17.2
Bug fix
0.1.17.1
New characters
New location (Merlin's Room)
New scenes
In the scene with ice cream, Milena now changes into different clothes
Reworked a little scene when Milena is in the shower
Changed the menu (I think the old interface was overloading the image)
Reworked selling medicinal herbs in the store. Added color cues.
For mobile phones, added the ability to go to updates, since they do not have the ability to save their passes.
Added to the hints menu the percentage of the story with the character
Finished file optimization and compression, image quality went up again
There are also many fixes, colors, codes, errors, crashes. There is simply no point in listing them.
0.1.14.3b
- When buying more than one ice cream on a mission, it broke and did not allow to complete it. Corrected.
- Added a hint to the closet locker so players don't get lost. I also added the ability to click on it throughout the day, and not only in the evening, as it was before.
0.1.14.3
- Added new scene (Large amount of animation)
- Added a new set of clothes for Milena to the shop for Disar
- Fixed several non-critical bugs.
0.1.14.2
- Added 2 new scenes
- Corrected the location of the interface in conversations, before it was too pressed to the top or bottom, and in some cases hid the interface buttons
- Changed the buttons of the answer selection menu in dialogs, making them more suitable for the interface
- Redesigned the interface a bit for gifts, so that it was more visual.
- Fixed some small bugs that caused the game to crash.
0.1.14.1
- 2 new scenes with Milena (Of course with Animation)
- Added "interesting" sounds during scenes (old scenes too)
- Added the ability to repeat scenes that you have already performed (If you missed somewhere, write to me)
- Improved the interface during the scene, now it is possible to adjust the volume of sound and music right during the scene without leaving the game menu. I also added the ability to hide this interface.
- Added a warning in front of scenes that you better adjust the sound or put on headphones
- Added a new interface for Disar's shop. It appears to be empty for now, but more products are coming soon.
- Added a link to the old version of the game, inside the game. (Temporarily)
- Fixed minor bugs. (If you still find it, be sure to write)
0.1.14 Alpha
- Changed the interface, now it is in the same style and more convenient.
- Added a return button from some locations (to the interface) so that you can return before going to the main map
- Continuation of the story (I'm not sure that it is necessary to paint the number of words / characters written by me, as some other authors do, you will play and see for yourself)
- Changed the interface of interaction with the character, during the "scenes", added the ability not only to bring the process closer, but also to speed it up.
- Added the ability to repeat old scenes with a character
- New location
- New scenes with Milena
- Fixed some emerging errors (it probably doesn't make sense to describe each one, I found something myself, you prompted something to me)
0.1.13.Full
- Additional scene that was available only for subscribers
0.1.13.5P
- Additional scene that was available only for subscribers
0.1.13.1P
- Additional scene that was available only for subscribers
0.1.13F
Hello dear subscribers and everyone who reads this page. A new update is coming out, but it brings with it a new milestone in the development of the game. Yes, as an individual client might have noticed, now I will try to explain to you what it is and what it is eaten with.

I had a choice, little by little to remaster the old scenes (and at the beginning of the game they are already outdated), and how long could this last? I think for many it is no secret that the beginning of the game was done frankly badly, because my thoughts were confused in my head and it turned out to be something unrelated. Plot? Even if you try very hard, it's hard to find him there. Once again I will ask the same question, how many old scenes, text, events need to be redone. For what? So that half of the players would say, oh what cool old-new scenes, and the other half would say, why aren't you adding new ones? Why on a remaster of old, I want a new one. Each of these halves has its own right.

But I decided to do it, because I myself consider it necessary and where my road of adventure leads me. I will immediately answer the questions that arise. "Okay, Panda is great, but what about my old favorite characters?" You don't understand a little, this is not a completely different game. This is reincarnation and comprehension, after some time (I do not want to name any dates yet), I will add a vote and you yourself will decide which of the old characters we will add to the game, they will be partially similar to the old ones, partially new ... So that these are favorite characters, but let's say updated.

I think that if I were just what came out today, added to the end of the game that is now. It would not add meaning, content, ideas to her. And so in any case, this is new content.

Those who already read my notes every week are well aware that I did not draw conclusions from scratch.

On account of the further release of updates, I think they will be consistently released once a month, I want to move the story and scenes in the game, as well as the game itself. I also ask you not to be offended that some part of the content is closed and opens later. Many of you support me not only morally, but also financially. Therefore, honestly, when they receive content a little earlier than others.

I hope I improved my English at least a little.

About the next updates, in general, where the game is heading, I'd better tell you on Wednesday, as this has already become a kind of tradition.

This update is available completely in English and Russian.
v0.12.R10
- Added three scenes
- Continuation of the story with the nuns.
v0.12.R5
- Added two scenes
- Continuation of the story with the nuns.
v0.12.R1
- Added two scenes
- Continuation of the story with the nuns.
v0.12.A
- Added three scenes
- Continuation of the story with the nuns.
v0.12.Alpha
- Added three scenes from the version for Patreons 0.11.
- Alpha. Continuation of the story with the nuns.
v0.11.Release
- New story.
- 10 new scene + 1 New year scene
- 4000 lines of text
To begin, go through the story with Amelia and her Mother, after that a crystal will appear on the closet in your room or just start a new game and there will be an opportunity to select only this new story separately.
v0.11
I know that the build is called 0.11, but take it as a bonus to version 0.10, next week there will be a full version 0.11
- Open all scene with Mira, which was available only to Patreon subscribers.
- Text fix
- Bug fix
v0.10.3f
- Open all scene with Mira, which was available only to Patreon subscribers.
- Text fix
- Bug fix
v0.10.2f
- Open all scene with Mira, which was available only to Patreon subscribers.
- Text fix
- Bug fix
v0.10.1f
- Open all scene with Mira, which was available only to Patreon subscribers.
- Text fix
- Bug fix
v0.10.0
- New characters and sex scenes. The history of update 0.10 begins with the merchant Kaspar.
- Text fix
- Bug fix
v0.9.3
- Open all scene with Amelia, which was available only to Patreon subscribers.
- Text fix
- Bug fix
v0.9.2
- Open scene with Amelia, which was available only to Patreon subscribers.
- Text fix
- Bug fix
v0.9.1
- Open scene with Amelia, which was available only to Patreon subscribers.
- Text fix
- Bug fix
v0.9.0
- Continuation of the story with Amelia, new sex scenes and plot.
- Text fix
- Bug fix
DOWNLOAD
Win/Lin -
MEGA
-
WORKUPLOAD
-
FILES.FM
Mac -
MEGA
-
WORKUPLOAD
-
FILES.FM
Android (new phone) -
MEGA
-
WORKUPLOAD
-
FILES.FM
Android (old phone) -
MEGA
-
WORKUPLOAD
-
FILES.FM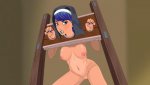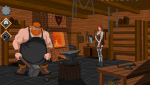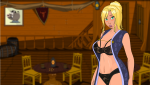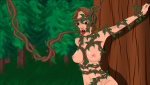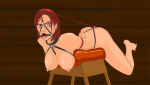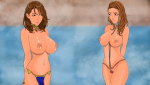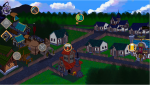 ​
Last edited: