Tech Devil
Administrators
​
Developer:
Mad King Games
Patreon
-
Discord
-
Deviant Art
Version:
1.1 Prologue ending
Release Date:
2020-08-31
Last Updated:
2020-09-01
Censored:
No
OS:
Windows, Linux
Language:
English
Genre:
3DCG, Male protagonist, Animated, Fantasy, MILF, Incest, Bisexual, Voyeurism, Corruption, Sex, Anal Sex, Oral Sex, Group Sex,Titfuck, Footjob, Handjob, Masturbation, Brother-Sister, Mother-Son, Sister-sister, Twins, Lesbian.
Overview:​
You are the prince of the royal family that rules the newly formed kingdom of Colonia. Your father, the king, has the kingdom on a tight leash, holding onto power until the last drop of blood is spilled. Embark on an epic adventure that is going to shape the known world and beyond, while carrying the burden of a dynasty that is destined to follow you even in death. Every decision you make might bring about the rise or the downfall of your empire, so choose wisely. Forge, kill, corrupt and rule.
Changelog:
V1.1
- New content that will set the things in motion for Chapter I. There are three major events where you will decide the outcome.
- A small preview of what is about to happen from chapter I.
V1.0
- Fixed a blocker that prevented some players to proceed further into the main campaign.
- Fixed minor bugs.
- Added multiple answers for Liliana's riddle.
A piano or A Piano or Piano
- New content that will set things into motion for the Prologue ending.
- The possibility to start/reject a romantic route with Liliana
v09
- New content. Things are starting to settle up and our hero is about to face challenges never seen before.

- Improved animation. I am starting to improve the idea of animation and so I hope in the end we can have a build that is state of the art.

- Anete route. As Anete is back in Colonia, now we are going to find more about her and also we are going to see how she grows as a character. While developing this I was thinking that maybe there will be players that initially refused a romantic route with her but with this update or with another they would want to change that and start a romantic route. With this update and with others, I will implement an option where you can stick with the choice where you will not have any romantic route with her or you can change that and head on the romantic road with her. Why I did that?! Because I would hate for players to start the game all over so that they can change their option. As a side note, this will be available only for a number of updates. After that, au revoir.

- Fixed bugs. There were some visual issues that I needed to take care of.
v0.8
N/a
v0.7:
- Story progression
- Updated UI
- Day/Night Cycle
- The first two chapters have been proofread.
- Fixed issues with Ava sex scene and the MC 'hammer'. Scenes have been redesigned.
- Bug fixed.
v0.6.0.3
- New content.
v0.6.0.1
- New content.
- Fixed issues with invisible overlay buttons.
sex scene and the MC 'hammer'. Scenes have been redesigned.

Still in development:
- Worldbuilding
- UI Improvement.
DOWNLOAD
Win/Lin -
MEGA
Mac -
MEGA
Android
MEGA
Rise of the Legend v1.0
Standalone build (Uses it's own save games )
Rise of the legend is a build that has the main story as the game from above, plus stories with side characters, that are not crucial for the main plot.
To activate the Rise of the legend story, click on the kitchen that is located in the main hall. The button should be visible after completing the previous update.
Win/Lin -
MEGA
Mac (0.8) -
MEGA
Android -
MEGA
INCEST PATCH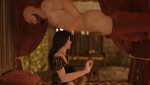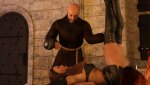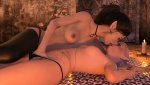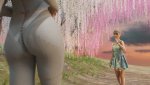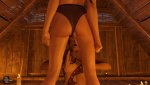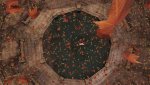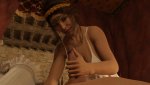 ​
Last edited: