Developer
: AQUAPLUS -
Steam
Thread Updated
: 2021-01-26
Release Date
: 2021-01-22
Censored
: No
Version
: Final
OS
: Windows
Language
: English
Genre
:
2dcg, 3d game, adventure, animated, fantasy, furry, humor, japanese game, male protagonist, monster, monster girl, no sexual content, rpg, sci-fi, turn based combat
Overview:
Wake up, Hakuowlo. It's time to face the world again.
You come to in bed, gravely injured, attended by a girl with twitching furry ears and a lush, bushy tail. In time you come to lead the villagers, to whom you owe your name and your life. When the local nobles threaten them, you threaten the nobility right back...

Are you a farmer? A scholar? A traitor? A beast? You've forgotten your past, but has it forgotten you? Command your comrades and fight to defend your family, and discover the secrets of this world—and your own lost history!

The first game in the hit Japanese tactics-RPG visual novel series Utawarerumono joins its sequels back on PC!​
Installation
:
Developer Notes
:
Features
30+ hours of story and gameplay
Thoughtful, slick, and active tactics-RPG combat
Dynamic Chain Attacks and flashy Co-op Chains
All-new Auto-Save functionality
Customizable keyboard and mouse controls
An unforgettable, evocative soundtrack
A touching narrative with a moving ending
DOWNLOAD
Win: MEGA - PIXELDRAIN - UPLOADHAVEN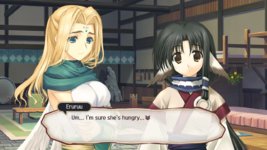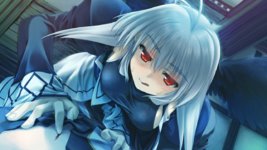 ​