Tech Devil
Administrators
​
Developer:
Funny Desires
Subscribestar
-
Patreon
-
Discord
Version:
0.6.1
Release Date:
2020-05-22
Last Updated:
2020-05-29
Censored:
No
OS:
Windows, Linux, Mac, Android
Language:
English
Genre:
3DCG, Male Protagonist, Animated, Big tits, Cheating, Incest, Creampie, Groping, Milf, Oral sex, Titfuck, Vaginal sex, PoV, Ahegao, Mobile game, Blackmail, Sleep sex, Virgin
3dcg, animated, big tits, blackmail, cheating, creampie, groping, incest ,male protagonist, milf ,mobile game ,oral sex, pov, sleep sex, titfuck, vaginal sex, virgin,
Overview:
As you realize your increasing lust, What will you do? Claim all the women? Or keep on living an ordinary life as you have been?​
Detail:
Background
You grew up in a strict family household. Fall in love with a girl, but due to your strict father, your love was not successful. As you grew older, you changed many jobs from best to shady, changed many places, meet different people.
Then your father called you back to get married and settle down. Now you are married and living in a different city then your parents, after finishing studies your older sister came to live with you.
You always felt that something is different about you, but never realized it. Then after certain events took place, you started to notice the change.
Now it's up to you how well you adapt to your new life.

Present
Currently, you are living with your wife and your older sister in a different city than your parents. MC children are studying abroad.
Debra sparks the change in you because she looked like your first love.
Debra husband is out of the country on a business trip, and she is currently living with her mother and sister because of the gang ruling that town.

Story
Mc does not have all his memories, but after his lust-have reached a certain point, he will remember what happened with him and why. But that's a story for another time.
Changelog
:
0.6.1
2 New Animations
Several Bug Fixes
v0.6
150 New Renders.
1 New Animation Loop.
2600+ Dialogue words.
v0.5
146 New Renders.
4 New Animations.
3400+ Dialogue words.
21 new renders (Changed/added new in the Intro part of the game.)
1 New Animation added in the intro part of the game.

Gallery added
Save/Load slots per page increased.
Secret Code added. (Can be found on Discord)
(If you find any error in the new features, please let me know on Discord)
v 0.4
145 New Renders.
16 New Animations.
2200+ Dialogue words.
1400+ Code Lines
Some Changes in the old version of the game.
v 0.3
281 New Renders.
9 New Animations.
5700+ Dialogue words.
2200+ Code Lines
v 0.2.5
278 Total New Renders: (Changed some renders in the intro part of the game.)
Animation: New and Changed old
1600+ Dialogue words - v0.2.5
Added sex sounds and little bits of music.
Total Code Lines = 2850+ (Start a New Game to see New & Changed.)
If you have a problem reading the text in the dialogues, then delete *y_outline.rpy* & *y_outline.rpyc* in the "game" folder.
v 0.2.1
v 0.2
100+ Renders - v0.2 (To see all the new renders, Start a New Game.)
Total = 324
2300+ Dialogue words - v0.2
Total Dialogue words = 5500+ (Start a New Game to see New & Changed.)
Added some Sounds in - Intro + v0.2
485+ Code Lines - v0.2
Total Code Lines = 1585+ (Start a New Game to see New & Changed.)
First Release
200+ Renders
3200+ Dialogue words
1100+ Code Lines
Developer Notes
:
Why so much sex?
Just now during rendering, a thought came to my mind, that many of you might be thinking that why almost all my update has more focus on sex and little on the storyline.
The reason for that is, I know the frustration of liking a game a lot but, the love scenes are very low/less and some have a lot of teasing but, love scene or situation comes after a very very long time/update and are very little.
That is one of the reasons, why I focus more on love scenes and less on story progress. (As my game progress, from time to time, I'll tell you about other reason as well.)

So on that topic, you can make love to almost every girl that you will meet in the game. By almost I mean I can't give the same screen time to all the girls but there will be at least 1 lovemaking with each girl.
Example: The Hotel Receptionist girl, you guys might even have forgotten her. But there could be someone out there who liked her but knowing the trend of the games, feels disappointed that he won't be able to make love with her. Fear not my friend, I have not forgotten you.

Let's close my chatterbox with the update, Script is fully ready, coding for the script will also be done soon. The only thing that holds me back is the rendering and setting of the scenes because of my low spec pc.
But to make up for it, setting the scene and starting the render is my first priority. when that is done and GPU starts rendering, during that time I write the code and dialogues, meaning trying my best make up for the low spec. This way I try to make sure the update does not get delayed back because of coding or script and you guys can enjoy an update as soon as possible.
Incest
:
How to activate incest:
Go in the main menu to Enter Code and wrote there "freedom" or alternativ "skyisnotblue"
DOWNLOAD
Win/Lin -
MEGA
Compressed Win/Lin -
MEGA
Mac -
MEGA
Compressed Mac -
MEGA
Android (0.6) -
MEGA
Walkthrough (0.6) -
MEGA
Italian -
MEGA
​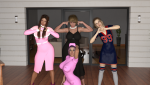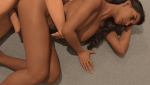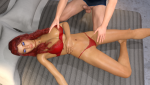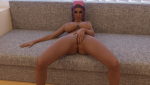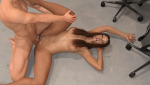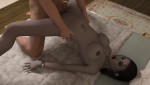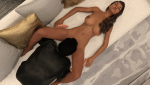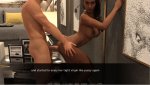 Last edited: