​
Developer:
Boko877
Patreon
- Website
Version:
0.1.7A
Release Date:
2021-01-21
Last Updated:
2021-01-21
Censored:
No
OS:
Windows
Language:
English
Genre:
2D game, 3DCG, Japanese game, Male protagonist, Combat, Big tits, Animated, Female domination, No sexual content
Overview:​
This is an action game in which you're in a one-on-one fight against a maid. Certain prompts in-game dictate what you need to do to avoid damage as well as deal it out yourself. The opponent can use both physical attacks and "pleasure" attacks that can weaken or otherwise debuff you in some way. The goal of the game is to defeat the girl.
Changelog:
v0.1.7
-Added two techniques to Selene.
Breast Uppercut
Breast Slap
-Fixed some bugs
v0.1.4
MTL Changelog, original was in Japanese

-Changed the internal operation of the looping deathblow
(Clear cache every time looping a certain number of times)
-Changed to change the damage depending on the power gauge value.
・When the player's action is [ATTACK] and the enemy's action is also [ATTACK]
Both attacks hit, but the enemy's [ATTACK] damage is 1.5 times.
-Kicking down will now occur even if guarded.
-Changed to reflect the viewpoint change immediately.
・Add new skills to Sheri
Tromp on the crotch (three types of viewpoint tests)
・Other minor corrections
v0.1.2
- Added "Denki-Anma" to Sherri's skill.
- Added a character appearance scene. If you keep watching the breasts with the zoom function, special dialogue will occur.
- Changed the enemy to stagger due to [BREAK] damage. The staggered enemy is hit by all attacks except [BREAK]. However, if you do not attack, the enemy will heal.
- When the player action is [BREAK] and the enemy action is [ATTACK] Until now, the player's [BREAK] was bypassed. Changed to hit this. However, the enemy [ATTACK] also hits, and its damage is increased by 1.5 times.
- Changed the damage value of the player's Special Move [POWER BLOW] to depend on the power gauge.
- Player's Special Move [RECOVERY] is now activated even if the enemy uses the Special Move. However, it is activated after the enemy's Special Move.
- Bloody Tempest's Ballbusting is now defensible.
- Changed Legsweep attribute to [BREAK]. Along with that, the defense motion of Legsweep also changed.
- Some motion changes.
- Some bug fixes.
v0.0.9 Alpha
:
Added Opening Event, Tutorial, Some skills, zoom-in function, view change function
v0.0.1 Alpha
:
Initial Release
Important Notes
:
The game starts in Japanese. To change it, click on the fifth option to go in the settings and then click on the seventh option to the left of Japanese to change it to English. Finally, click on the last green text at the bottom to save your changes. After the fight, it will change back to Japanese.
There's also no sexual content yet, but it is planned.
DOWNLOAD
Win -
MEGA - ANONFILE - FILESUPLOAD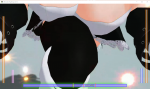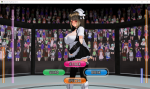 ​
Last edited by a moderator: