Tech Devil
Administrators
​
Developer:
Jinjonkun
Patreon
-
Discord
Version:
0.15
Release Date:
2020-03-10
Last Updated:
2020-05-22
Censored:
No
OS:
Windows
Language:
English
Genre:
3DCG, Male protagonist, Female domination, Futa/Trans (Optional), Oral sex, Multiple choices, Masturbation,
Overview:​
The game is a sequel of
The Prison
. The events are occuring one year after the first game. You are now living a dream life, in spite of previous events that have left scars forever. You're trying to move forward... Unfortunately, things aren't really going to go as well as expected...
Changelog:
v0.15
130 rendered Pictures
5 Animations
New item to buy :
Laptop (Related to the patreon exclusive content)
New Special Patreon Access :
Webcam Girl (This is I guess quite unique. You can chat with a cam girl and ask her to do things for you. You will unlock new services over time and use. The last service is a Jerk of Instruction which I tried to do something realistic with a tempo to follow etc...) You will see by youserlf
Main Story Continue :
A new scene in the bathroom in Day 3 related to the jewel store event. The content is different is you got the cuckold route or not.
A new scene with the jewel store. (Result to the end of the version and game over so be careful and save before talking to Madison)
Secondary Quests Continue :
A new scene with Zia and the lover route. You can choose to fuck her or getting fucked.
PS: Cuckold path is bugged and will be fixed in a futur version
v0.1
Changes :
Patreon button added at the start menu (by clicking on it you will be redirected to this Patreon Page).
Logo displayed at the beginning is also containing the Patreon URL.

Content Added :
271 rendered pictures
4 Animations
1 Secret Picture

Main Quest Continue :

Discussion in the living room about jewelry with Ava :
1 Scene where you can decide to massage her feet or arms (Submissive Choice)
1 Scene where you can request while discussing to get a massage (Dominant choice)

Kitchen diner :
1 Scene where you can enter in the kitchen and get assaulted by your Maid. She will request you to do something and if you accept, She will accept you to come overnight for more (Submissive choice)

1 Scene where you can enter in the kitchen and spank your Maid. She will be aroused (Begin of her submission) and would love more overnight. (Dominant choice)

These two options will only be available if you did the scene in the shower with your maid and did the dominant of submissive choice.

(Optional) Meet your maid before going to sleep :

2 Scenes where you can start becoming her slave. (Feet Worship or Becoming her maid(Condition need to be met))
2 Scenes where you will start dominating her. (A domination scene or Lover branch(Condition need to be met))

Bed Time :

This event is a bit complex... So I'm going to explain it quite easily. You have a scene where you can have sex with your girlfriend or have a normal dominant scene. But I have also added some hidden branches where you could get submissive scenes due to your previous choices. I will let you try all the options.

Secondary Quests Continue :

1 Scene with Zia where she will ask you to come when she will call you to use you. (You have to talk to her to initiate the quest) (Submissive Quest)
v0.08:
Changes :
Disclaimer / Terms : A disclaimer and terms of the game has been added at the beginning and which ask for the player to confirm he has 18+ and consent playing a roleplay / BDSM game with fictional content.
New Features :
Hide Text : You can now hide the text while watching a picture. (Press SPACE to hide/show)
Dash option : While you are outside a building. So you if you have to move from a house A to B it should be more convenient. This may be reverted if players dislike having it.
Text Fast Foward : I haven't specified this feature but you can fast forward text (Press CTRL). Just be careful and start doing that after entering your name or you could get a sound issue.
Content Added :
One new secret picture added (Need new start) and it is located in Victoria dressing.
StripClub Secondary Quests continue :
1 Public and 1 Private Show with Luna
1 Public and 1 Private Show with Nora
Victoria Secondary Quests continue :
This time she is pushing a bit more again your kindness ! Are you going to accept it or make her pay ?
1 Dominance Scene opening this branch
1 Submissive Scene opening this branch (Submissive Scene will open two submissive options : Cuckold one (Beta Boyfriend) or ("Normal" Slave)
v0.07a:
More than 100 rendered pictures
Secondary Quests added
:
4 Scenes at the Stripclub (1 Normal Show and 1 Private Show for Nora and Luna)
2 Scenes with Zia (Futa) at the Garage (1 Submissive and 1 Dominant) with some choices.
1 Scene with Victoria helping her to fix her pipe issues.
v0.05:
Higher Resolution : No more 816*624 (Default RPGMaker). It's now 1444*764
- 200 Rendered pictures
- The beginning of the story with the possibility to choose like the previous game a dominant or submissive orientation.
- This game has now musics.
- You can also choose a name (Compared to the first game or it wasn't possible)
- There is a quest system (The current version is finished after reaching the end of the quest : Meet the neighbours)
- There is a gallery system where you could find secret pictures. Actually there is only one accessible (From 3 depending of choices you have made)
Developer Notes
:
You will find here normally a delayed version compared to the one you will find on Patreon. it is primarily to thank them for their support. Thank you for your understanding.
DOWNLOAD
Win -
MEGA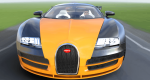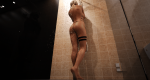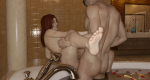 ​
[/SPOILER]
Last edited: