​
Developer:
J. S. Deacon
Patreon
Version:
0.40
Release Date:
2020-09-01
Last Updated:
2020-09-01
Censored:
No
OS:
Windows, Mac, Android
Language:
English
Genre:
3DCG, Female Protagonist, NTR, Cheating, Interracial, , Humiliation,Big Tits, Big Ass, Vaginal Sex, Handjob, Blowjob
Overview:​
The Office Wife you play Stacy Jones, recently married and newly employed at a fairly typical office job. When a mysterious amulet in your hands, however, your life begins to radically change. Consumed by desires and impulses you've never felt before, you're soon wearing less and less to work and indulging not just your new husband, but just about any man who wishes to partake.
Changelog:
v0.40
- Almost 200 new renders
- 14 new animations
- Updated all scenes with Stacy's new outfit
- Added a Hint system (just press "t" to toggle on and off)
- New scenes with Zack, Andy, Jim, Jason, Dixon, Marcus, Michael, and a few new characters
- Three new small easter egg scenes
Walkthrough (key choices, but feel free to explore around town):
Work out with Zack
Talk to Marcus at work in the morning
Have lunch with Andy
Go to Dixon's after work
Talk to Michael in the morning
Work with Jim Slater
Talk to Jason before lunch
Work out with Zack
The rest should play out automatically - end at Enchantment 33.
v0.25
Greetings fellow smut enthusiasts. The new update for $5 and up Patrons is linked below.
What's new in this release? A bunch of stuff. Over 300 new renders, five animations, and more than a dozen new scenes (big and small). Stacy is beginning to accept the changes she is going through, though she is still driven by a desire to discover just what happened to her and where the necklace came from.
New scenes with Jim Slater, Nate, Jason, Marcus, Knockers, Dixon's, Michael, the Doctor, Zack, and more.
For those who are playing from the beginning or earlier saves, I have fixed two major bugs from the last version. The first was one where Polly would not trigger and the other was one where the Doctor event would turn on, but nothing would happen yet you'd still be prevented from going to work. Both of these should be fixed now (I have played fully through with no problems).
I have also included a slot 21 save that picks up right where the last release left off.
The walkthrough is already posted on my website at
www.jsdeacon.com/game
The game is becoming less linear, too, so you shouldn't have to follow it precisely by the walkthrough. If certain events aren't triggering, just keep playing. The game will end at the end of the update.
If you find bugs, no matter how small, please pm me on patreon or email me at
jsdeacon9@gmail.com
.
v0.2
playability changes to previous events
new doctor scene and animation
new Dixon's scene
outfit changes
new basement scene with Jason
new self pleasure scene at home
new scene in alley behind work
new scene with Nate and Jason (longest game scene to date)
Total 4 new animations and over 300 new renders
v0.1 -
First release
Developer Notes
:
I have created this Patreon page to help finance these large projects. Creating games like this using RPG Maker and a multitude of 3d software is both time and resource intensive. I have a full-time job that pays the bills so I am not looking to make a personal profit, but rather to keep taking things up to the next level. Additional money can not only help me with equipment and software, but also with in-game resources and eventually assistance from third-party contractors to help with the workload so I can turn out better content faster.

It's only with your patronage that games like this and so many great others can exist and be completed. Thank you.
DOWNLOAD
Win -
MEGA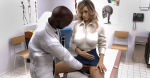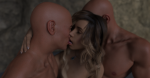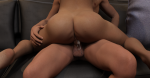 ​
Last edited by a moderator: