Tech Devil
Administrators
​
Developer:
Stratovarius
Patreon
Version:
1.1b
Release Date:
2020-06-27
Last Updated:
2020-06-28
Censored:
No
OS:
Windows
Language:
English
Genre:
3DCG,3D game, Animated, Adventure, Male protagonist, Footjob, Group sex, RPG, Parody, Slave, Trainer

Overview: ​
As a homecoming gift from your loyal henchmen, you are given a beautiful captive to do with however you please. She must do as you wish and satisfy you and the others with her body, obeying your every command for 30 days. You must train her well to suit the high-quality needs of you and your men to earn her freedom. Of course, with your expert training regime, Miku may also greatly enjoy her stay while in the company of her captors! With your training, she can become less and less a timid captive and can turn into a seducing pet with a wild, unquenchable lust. Will she earn her freedom, or will she choose to stay and play even more in the depths of your secret lair?
Installation
:
1. Unpack
2. Click on The Northwood Lair ver. 1.33 - Stratovarius.exe to play
NOTE: This game gives an option to play in RPG mode..
Changelog:
v.1.1b:
- Added 11 new H animations
- Added 1 new H scene
- Added 4 new VFX
- Added Meiko x Luka H scene to Prison Cell
- Configured H menu to be able to alternatively select which girl is active for Meiko x Luka H scene in Prison Cell

v1.1a
- Added 4 new H animations
- Added 1 new H scene
- Added new Vocaloid character: Meiko

- Configured Meiko's body to have all of the same upgrades and features as Luka, Rin, and Miku, including the advanced sucking mouth, belly and throat bulge abilities, as well as extended body options to fit large males inside her like your Henchmen, and also even larger ones like the Skull Lord. Her body also becomes aroused like the other Vocaloid girls and is reflected in enlarged breasts/nipples and in her exposed/enlarged clitoris

- Meiko will be receiving voice files in a future update, currently scouting for a compatible voice
- Added Meiko to Prison Cell
- Added Meiko x Henchman 2P H scene to Prison Cell: From Behind
- Added 2 SFX arrays

v1.06
- Added 10 new H animations
- Added 2 new H scenes
- Added Haku to Back Alley
- Added new outfit for Haku: white stockings and collar/leash
- Added 2 new voice files
- Added 2 new SFX
- Recreated user interface for Back Alley to select multiple Vocaloid characters to view their H contents
- Added Haku introduction (static) H scene (4P) to Back Alley
- Added Haku Spitroast 3P H scene to Back Alley
- Adjusted lighting in Back Alley to be brighter
- Teto x Miku H scene in progress for Back Alley

v1.05:
- Added 8 new H animations
- Added 1 new non-H animation
- Added 4 new H scenes
- Added 2 new voice files
- Added 1 new SFX
- Added Deepthroat Doll Onahole Service H scene to Henchman x Doll Miku in Luka's Bondage Lounge
- Added Deepthroat Service H scene to Henchman x Luka in Luka's Bondage Lounge
- Added From Behind H scene to Henchman x Luka in Luka's Bondage lounge
- Added Queening H scene to Luka x Miku in Luka's Bondage Lounge
- Added Doll Miku GUI to Luka's Bondage Lounge
- Fixed Miku's stockings in Luka's Bondage Lounge to be the correct color across her entire stocking (previously had lighter colored feet)

v1.04:
- Added 1 new Vocaloid character to The Northwood Lair: Kasane Teto
- Added 3 new voice files for Teto
- Added 1 new H scene
- Added 12 new H animations
- Added Depraved Pedestal 4P H scene featuring Teto in Prison Cell
- Integrated all user interface systems to Arcanium that are featured in the Prison Cell stage (options to choose various Vocaloid characters, etc), this can now be used for future development with tentacle monster/insectoid/magical summons for all Vocaloids
- Investigating strange/funny new Henchman arm bug, currently testing new Blender ver. 2.8 for any issues, will keep everyone updated
- 1 new H scene and 8 new H animations featuring IA in your Prison Cell on hold for Henchman arm bug fixes

v1.03:
- Added 12 new H animations
- Added 2 new H scenes
- Fixed/re-enabled H scene with Yuzuki Yukari in your Bedroom
- Fixed/re-enabled H scene watching Yuzuki Yukari pleasure herself in your Bedroom
- Added 100cm Doll Miku (temporary magic resize) to your Bedroom
- Added 1 new BGM, this is a personal favorite of mine from Fate / Extra CCC! ^_^
- Fixed a bug where selecting "back" in the Prison Cell with the Orc H scenes would cause some double loading
- Fixed a bug where selecting "back" in the Back Alley with the Corruption H scenes that would cause some double loading
- Added new H scene to Bedroom: Miku Doll 1
- Added new H scene to Back Alley: Miku From Behind

EXR ver. 1.0b:
- Added new character: Megpoid Gumi
- Added 8 new H animations to Prison Cell
- Added 1 new H scene to Prison Cell
- Added 1 new non-H animation to Prison Cell
- Added 2 new voice files for Gumi
- Fixed all audio segments in Prison Cell for Miku
- Fixed all audio segments in Prison Cell for Luka
- Fixed all audio segments in Prison Cell for Haku
- Fixed all audio segments in Prison Cell for Rin
- Fixed all audio segments in Prison Cell for Tianyi
- Fixed all audio segments in Prison Cell for Skull Lord
- Fixed all audio segments in Prison Cell for Human Henchmen
- Fixed all audio segments in Prison Cell for Orc Henchmen
- All GUI menu items updated in Prison Cell to reflect new audio system fixes
- Added a mystery addition to the Summoning Obelisk in Freeplay mode (Overworld)
- Disabled story mode triggers for new Summoning Obelisk addition to prevent playing cutscenes/finding something vast hidden (Note: touching the new area can sometimes cause you to get stuck)

v1.39
· Added a new H event: Constraint & Mirror Sound 凛
· Added 3 H dynamic CGs, multiple static CGs, multiple interactions
· Replaced the engine, now the engine is the latest unity engine, the interaction is more smooth, the whole 60 frames are silky!
Although the capacity has increased, the required system configuration has been reduced, and the picture quality has been improved again!
· Added a new RPG story (not much)
· Game scenes become more HD
· Added new HD material textures, clothes textures, etc.
· Fix BUG, increase CV, increase audio
The quality of various H events has improved again!

v.1.33
- Added 4 new H animations
- Added 4 new non-H animations
- Added 2 new H scenes
- Added 1 new voice SFX for Lusty
- Added 1 SFX array to Harlow in Harlow's Room
- Added new character: Yuzuki Yukari
- Added new character bondage type: IA Rope Suspension
- Added new H scene to Harlow's Room: Harlow x Yukari
- Added new H scene to Lusty's Titan: Lusty x IA
- Fixed voice SFX for Luka in Harlow's Bedroom to loop

v.1.32
- Added 9 new H animations
- Added 3 new H scenes
- Added 1 new voice file for Luka
- Added 1 new BGM for Harlow's Room
- Added new 4P H scene to back Alley
- Added new 3P H scene to Hibiki's Tavern
- Added GUI to Harlow's Bedroom
- Added new 2P H scene to Harlow's Bedroom (scene remains in preview mode)
- Fixed an error where the Kusanagi Sword would float outside Harlow's grip in Story Mode Combat Beta
- Significantly improved FPS for Red Light District
- Reset all graphics shaders to implement global illumination lighting
- Rebaked all lights in each scene to improve performance slightly

v1.25
- Added 1 new H scene to Hibiki's Tavern
- Added 2 new H animations with variable speed to Hibiki's Tavern
- Added 1 new BGM to Hibiki's Tavern
- Added 4 new voice files for Harlow Thorne in Hibiki's Tavern
- Added 3 new voice files for Hibiki in Hibiki's Tavern
- Added 72 new dialogue items in Hibiki's Tavern
- Created new drink minigame user interface
- Added new stage data: Hibiki's Room
- Fixed 2 title tags (Henchmen and Monster) that previously did not appear on 2K and higher resolutions in Prison Cell
- Fixed 1 title tag (Prison Cell) that previously did not appear on 2K and higher resolutions, and was incorrectly centered. in Throne Room
- Fixed 1 instance of repeating animation for Luka during Bondage Lounge dialogue in Throne Room
Controls
:
- [z] (unused, will be used as an activator button)
- [x] Miku rubs herself (can corrupt herself)
- [spacebar], [^], Jump
- [<], [>] Direction for travel, press repeatedly when caught to break free
- [down arrow] Crouch
DOWNLOAD
Win -
MEGA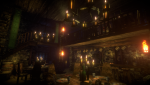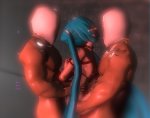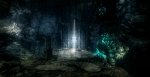 ​
Last edited: