Tech Devil
Administrators
​
Developer:
ENG DLsite
Version: 2.0
Release Date:
Dec/28/2013
Censored: Yes
OS:
Windows
Language:
English,
Genre:
rpg, animation, incest, brother-sister, milf, mature, teen, demon girl, monster girl, vampire, sleeping, male protagonist, senior,
Overview:
While the town sleeps, a man violates women one by one. A sleep sex Animation + Action RPG.

Demons put the entire town into a deep slumber.
The protagonist can violate 14 characters from lolita to mature woman, and even monster.
There are a total of 80+ H scenes, animated with sound effects, and choice of vaginal/anal penetration.
You may also choose anytime to turn cross-section views and text messages during sex scenes on/off.
Multiple endings and New Game Plus with higher difficulty make for good replay value.
​
Translation Notes
Translated very well with scripts, no errors. I played a lot, no bugs were found. The text does not go beyond. Enjoy your game !!!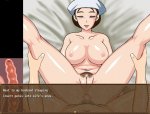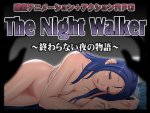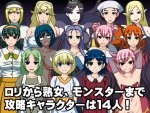 Last edited: