​
Developer:
ahriman
DLsite
Version:
Final
Release Date:
Japanese 2015-08-27, English 2020-01-03
Last Updated:
2020-01-09
Censored:
Yes (Mosaics)
OS:
Windows
Language:
English (MTL)
Translation
: TNT90 (85%)
ULMF
& Supreme Squidward (14%)
Voices
: Japanese
Genre:
2DCG, 2D game, Japanese game, Censored, Voiced, Female protagonist, Turn based combat, Rape, Group sex, Vaginal sex, Creampie, Oral sex, Bdsm, Ahegao, Tentacles, Slave, Sex toys, Anal sex, Multiple penetration, Big tits, Big ass, Teasing, Groping, Pregnancy, Footjob
Overview:​
Moral swordfighter Asagi is a vanquisher of rascals!
How does she and her team fare against sexual harassment? Ravished! Violated! Imprisoned and sex trained!
Lots of erotic scenes flesh out this indie RPG. Battle badly and get screwed! Same goes for party members! Can Asagi and friends defeat the rascals?
Installation
:
1. You need to change system locale to Japanese or use Locale Emulator.
2. You need to download and install
RPG Maker VX Ace RTP
.
3. Extract and run.
DOWNLOAD
Win -
MEGA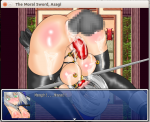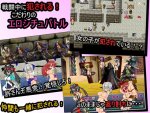 ​