​
Developer:
Austinhaney6969
Patreon
-
TFGamesSite
-
Discord
Version:
0.6.1
Release Date:
2020-08-27
Last Updated:
2020-09-09
Censored:
No
OS:
Windows, Linux, Mac
Language:
English
Genre:
Real porn, 2DCG, Male protagonist, Animated, Female domination, Sissification, Bimbo, Handjob, Sex toys, Oral sex, Anal sex, Masturbation, Mind control, BDSM, Futa/trans, Groping, Teasing, Simulator, School setting, Corruption, NTR, Vaginal sex

MF FF MM F-Self M-Self Sub,
Overview:​
You play as a young effeminate college student who is easily bored. You meet a woman who will definitely spice up your life, but will it be in the way you wanted?
Changelog:
v0.6.1
N/A
v0.6.0
Story: Added some content down Baileys sissy route, as well as a few patron requested scenes here and there (fem-lit and Rileys sissy route). A few introductory scenes, and added a new character, she lives with you and is technically your landlord.
Code: Just a massive general overhaul, revamped how the game works in general, store items are no longer locked to story variables but to stat variables, added a stamina system, changed some time values. New rough lockpicking system. Oh, and a rough pregnancy system, currently only available through the gloryhole.
Misc: I've added bluetooth integration for certain specific "toys", meaning that you can pair your device, if compatible from the Menu, and it should be affected by stat variables and story decisions (as well as by what you're wearing).
v0.5.9
- Some new scenes for Riley, Sasha, Psychology and Mathematics. Minor U.I changes.
v0.5.7
Here's a list of what I've added. Hotkeys, fully drawn avatar (meaning extended legs, parts need touched up, but for the most part, it's fine), new outfit, new sporty top colors, a few new minor animations (leaking from the penis/blinking), modification to how the sidebars work (the button was too small while there was simultaneously too much padding for mobile users), new haircut, and a whole list of other minor tweaks and changes I'm sure I forgot to mention.

Riley and Sasha both got some new scenes, and so did the Psychology/Chemistry courses.
v0.5.4
.0.5.4 Ui stuff upgraded in left sidebar, more scenes with John, Bailey, and Lexi, overhaul stuff slowly getting implemented, lots of behind the scenes stuff.
v0.5.3
More scenes with Riley and Sasha, New outfit, css and bugfixes, and of course, happy holidays.
v0.5.1
Graphical overhaul, css tweaks, Sasha+Riley content, new outfit.
v0.5.0
Lexi now has some more scenes, between 15-20, give or take.
The same can be said of Bailey, though her scenes have been split between the Futa/Fem route.
The sissy route will come later, I need to do some world-building stuff before adding to that. But much of the content is written.
I've been re-vamping/tweaking the visuals for the game and while I didn't reach my goal of re-doing five scenes day, due to last minute tweaks, I plan to move forward with that idea in the future.
Currently the MC's image bubble is just a placeholder, but I'm going to be re-working that by using variables to make it a fully functional dynamic system. My attempts thus far at this were... Not great, but worry not. I'll get something done that's palatable.
You can now increase your breast size at the clinic, and hopefully I didn't miss anything important/the outfits look alright with that.
Lactation has been added to the game, it's currently rudimentary, but I do plan to expand upon it in the near future. In order to access this, rub your breasts a certain amount of times until you trigger a new scene.
I've fixed the hand job animation. Well, made it better at least. The balls/vagina are now locked in place, making the thing look a bit better. But these old animations still need some heavy tweaks.
There's now a new outfit added to the game as well as more planned. My artwork is coming along... Decently. I'm still no Picasso, but it's getting better.
There's a new system being introduced to deal with your excessive lust (as it can get annoying at times) but it's only in the rough stages. Right now it just temporary disables your modifiers, though I'll be tweaking it to do more in the future.
v0.4.9
New scenes with each character
Bugfixes, too many minor ones to list, but most of them were m2f related.
Note: Starting next month, the updates will be centered around specific characters instead of me trying to give everyone in the game multiple scenes for multiple routes.
I plan to either break it up into m2/m2futa/sissy, or if you guys want, I can disregard the sissy stuff (Temporarily to flesh out the m2f stuff, but I'll do a poll).
Next months winners are Lexi and Bailey, meaning they'll be getting all the scenes.
v0.4.8
M2f/M2Futa update, various tweaks
v0.4.7
-Sasha+Lexi+John scenes
-more background stuff
-minor tweaks to system
-Anal Minigame beta
DOWNLOAD
All -
MEGA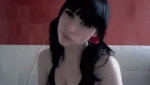 ​
Last edited by a moderator: