​
Developer:
ONEONE1
-
DLsite
Version:
1.02
Release Date:
2014-10-02
Last Updated:
2020-01-28
Censored:
No
OS:
Windows
Language:
English (Manual translation)
System requirements (min):
CPU Intel Pentium 4 2.0 GHz equivalent or faster processor; RAM 512 MB or more; HDD ≈ 1200 MB; 1024 x 768 pixels or higher desktop resolution
Genre:
RPG, Fantasy, Female protagonist, Cumshot, Pregnancy, iImpregnation, Monsters, Tentacles, Elf girl, Gangbang, Warrior, Rape
Overview:​
Humans and Elves lived together in the kingdom of Karmabuttel ---
Long ago this was a land of Elves only but, the humans rose and killed a great many Elves. Staking a claim on the kingdom, the humans allowed Elves to continue living in Karmabuttel, as slaves.
One hundred years later.
The Elves are deeply oppressed. They cannot own property. They must obey human instruction. They are a sad species condemned to a life of exploitation.
For the beautiful Elf named Marie, it's no different. Since birth she's been violated, abused and discriminated against. For the the last year she's been in Elmport, a sea town where she meets a tender young boy named Uno.
Uno had an unknown illness that meant he would die soon. Marie was no friend to humans, but she wanted to help Uno so she stayed in Elmport to look after him.
One day, returning to town after a day working for the Guild, Marie finds Uno's father speaking to the Guildmaster. It seems that a cure has been found for Uno, but it requires 4 amulets scattered around the world.
Marie decides to quest for these amulets to save Uno.
The Elves are without civil rights, Marie cannot can't deny sexual demands. Watch out for sexual harassment and violation from literally anyone who may speak to her.
Translator Notes
:
Manual translation, I don't know if it is complete. Who will check write please.
DOWNLOAD
Win -
MEGA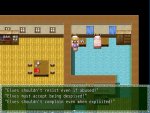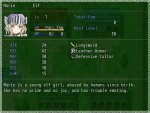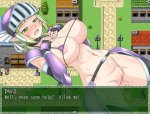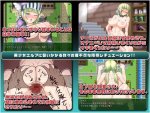 ​