Tech Devil
Administrators
​
Developer:
SpiritShade279
Patreon
-
TFGamesSite
Version:
0.1
Release Date:
2020-03-04
Last Updated:
2020-03-04
Censored:
No
OS:
Windows, Linux, Mac, Android
Language:
English
Genre:
Real porn, Animated, Male protagonist, Female domination, Masturbation, Futa/trans, Milf, Lesbian, Transformation, Big tits, Bukkake, Creampie, Exhibitionism, Mind control, Group sex, Anal sex, Oral sex, Vaginal sex
Overview:​
Main character is a male straight out of high school and fresh into the university in a big new city. Weird things ensue as you meet your new roommate, friends and get a job to sustain yourself.
Changelog:
v0.09:
What's new?
7 random mini-encounters when going outside.
1 random events with multiple choices, letting you end the night a bit differently(chasity on and off changes text a little)
2 Events from Katy
New line of camgirl that evolved from Katy line, currently 3 events.
v0.08:
Karma system - when you run out of karma it is a game over!
Now you can smoke weed! at your home or at the park! Park has few random events different from home
New random event from email
Dealer at park to buy stuff from
Work at the bar! 2 random events
New content from Katy
New content from your roommate
Bug fixes
v0.07b:
Paperdoll (quite basic so far)
v0.07a:
Randomised event on phone, it has 12 different gifs/videos and 25% chance of getting it while walking outside of the house.
1 event from the phone app, you'll have to explore map to get the notification for it
Some content for Katy
Some content for your Roommate
v0.07:
3 Random Events:
Random event at the bar (Ordering a fancy drink) – chance is 25%
Random event at the toilet in the bar – chance is 33%
Random event at Park entrance (Finding a phone) – chance is 33%
Some new content for Katy
Rework of the Player Room UI (I'm still unsure if its good and works as it supposed to on different computers with different resolutions, would appreciate feedback on it)
Some new content for your Roommate
Closed lingerie and adult shops as well as salon until I feel that it's good and appropriate.
Fixed few bugs here and there (and probably made a bunch of new ones)
DOWNLOAD
Win -
MEGA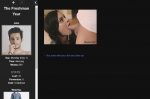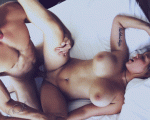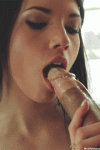 ​
Last edited: