Tech Devil
Administrators
​
Developer:
Takeda Katsuyori
Patreon
Version:
0,5
Last Updated:
2020-03-26
Censored:
No
OS:
Windows, Linux, Mac
Language:
English
Genre
:
Real porn, Animated, Text based, Male protagonist, Female domination, Sex toys, Humiliation, Text based, Teasing, Handjob, Vaginal sex, Masturbation
Overview:


Changelog:
v0.03
To be added
v0.02 Media Update
Updates:
Big breast study
Shower scene
Missing link at the beach scene
Added another beach girl to film
Added couple girls at the gym.
Ruin scenes
Release scenes
Added a mall girl to film
No updates to the story as of yet. All content will still be unlocked at 110 and below.
v0.1e
Fixed progression order of the game. Sexual Harassment training moved to come after candid stuff.
Adding some scenes at the gym
More dialogue color corrections and other fixes
v0.1
First Release
Developer Notes
:
I am using Twine and Sugarcube to create a game I would love to play myself.
This game is based on a personal experience I had with a girl however, the content in this game is fictional.
I put a lot of work into this first version and I hope you like it.
DOWNLOAD
All -
MEGA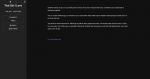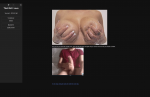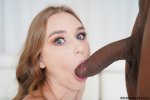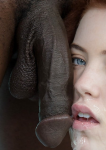 ​
Last edited: