​
Developer:
Studio Dystopia
Patreon

Version:
0.34
Release Date:
2021-01-23
Last Updated:
2021-01-26
Censored:
No
OS:
Windows, Linux, Mac, Android
Language:
English
Genre:
3DCG, Male protagonist, Corruption, Incest, MILF, Mind control, Anal sex, Gay, Groping, Group sex, Handjob, Oral sex, Rape, Vaginal sex, Voyeurism, Mobile game, Moral degeneration
Overview:​
Take Over is a game about corruption, where you need to be careful about being caught by the oppresive government. Mind control the people in town, use them and their influence in your favor, or put them to work to get resources and money, and finally take over.
To test basic transformations check the cheats section.
Changelog:
v0.34
3 Main story scenes, which include Eva, Marlene, and others!
4 personal scenes for the park
3 personal events for the police station, we also rewrote an old one
3 personal events at the library
2 personal scenes at the bar
2 personal events for the mall
A few bug fixes
v0.32
3 new story scenes: Infiltrate a restaurant owned by Eva, the owner of Folk Inc. and recruit a new agent, Ana, who will help you when the time is right.

4 new scenes in the park - jogging girls, picnic, yoga class, and reading girl. These have 3 versions each, depending on freedom (0/30/60)

3 new scenes for the church - lesbian nuns, comfort, and praying.

Adding a new action in misc choices (menu at home) to watch TV with 4 channels: The War Report, the weather channel, Trends and More! and Morning news - these change once you have finished controlling the TV station and if the city has over 60 freedom.

There is a bug in a journal somewhere, which says that you need to continue corrupting the university when the task is done; this has not been fixed yet (need to look further), but it should't stop or affect the main story AFAIK
v0.31
3 new story scenes, you can continue them from the HQ. They are all about preparing to take Folk Inc., and also, if you corrupted Vera early game, you will have a special scene when you can decide to corrupt the rest, which will affect the ending (I would say all endings lead to a harem but depending on your choice the relationship changes)

New training for Nela, the butch one, including her 4 scenes. only one version of Nela left to finish all her basic training!

New event scene in the mall, the movie theater: For now, the scenes are short, but as with the others, it will be expanded in the future.

New reports for Dimitria, both for her regular tasks and one for her entertainer task

New reports for Mirjana, same as Dimitria.
v0.30
3 story scenes, finishing the corruption of the Salija and her people at the TV station.
New training for Nela, this month is the seductress version. Just a couple more to go!
3 New events at the farm, including a variant with public use with Petra.
2 new report scenes for Katy and Celia. If you assign them to work as entertainers/dancers, you'll get to ask them how it goes. It has 3 variants, depending on freedom (freedom < 30/60/+60)
Fixed a few bugs, including wrong texts and missing images, but there are still a few left.
v0.28
3 new story scenes for Salija
New events for the mall, the PPF HQ and the bar
A lot of bug fixes, including the journal and Katy events at the university.
A lot of small grammar errors in multiple scenes
v0.27
3 new story scenes, focusing on Hana
3 new events at the coffee shop
4 train scenes for Bimbo Nela
3 new events at the library
1 new event with Katy at the university (public)
3 new scenes at the police station
1 new scene with Celia at the office in downtown
Flirt scenes (Vera, Erika), and social media (if public use for Mirjana, Katy and Dimitria)
A bunch of bug fixes
v0.26
3 New story scenes at the tv station.
New dominatrix training for Nela at the club. These are 4 scenes, and you'll be able to change her personality if you picked something else when you had the initial choice.
Lesbian scenew/ Katy and Celia.
3 new scenes w/ progression at the laboratory (Dimitria).
2 new scenes w/P at the church (Ljijana).
2 new scenes w/P at the workshop (Mirjana)
2 new scenes w/P at the university
Bugs and grammar corrections at some scenes with Ljijana, but there are a lot of them that still need fixing.
v0.25
5 new story scenes, where you finally will get to meet Salija and her crew.
2 sex scenes for Maja
4 Discipline training scenes for Nela, in her submissive version (if you did pick a different personality, you can change it to see the content, and will be able to change it back in the future)
1 new threesome scene for Emma and Celia
A new progressive scene where the MC is taking a bath and Katy interrupts him. This scene changes depending on her corruption!(edited)
v 0.24
4 story sex scenes for Dzenana and Maja, you'll be able to choose public and non public routes for them, which will change some sex scenes in the future.
11 new sex scenes for multiple characters: Erika (3), Margaret (3), Luka (2), Emma (1), Claire (1). Two of these scenes are a threesome (Margaret and Emma)!
A few bug fixes, but nothing game-breaking so far.
v0.23
4 new story scenes: Now you'll be in charge of corrupting the TV station. Introducing two new characters: Maja, the not so bimbo agent, and Dzenana, the director of the Dept. of Knowledge.
14 new repeatable sex scenes, with 2/3 sex scenes for the next characters: Alexandra (Vera's boss, can be found at the HQ), Dana (At the university), Alenka (At the bar in midtown), Giovanni (at the club), Claire (at the club) and the Barista/Manager (at the coffee shop)
New locations: Midtown (a choice inside the downtown menu), TV station (midtown), Bar (midtown)
125 new renders and images
12k words of content (4k for the main story, the rest for the sex scenes)
Fixed Katy's submissive sex scene bug.
v0.22
4 new story scenes, finishing Jovanka's storyline
3 repeatable sex scenes for Jasey, Ljijana, Jovanka, Elise, Petra.
3 new locations (police station, church, farm), although for now these are just so you can access these characters, I'll be adding small events int he future too.
v0.21
4 new scenes for Ljijana and Cynthia, finishing their storyline.
4 new scenes for Branka and Jovanka, including an optional scene with Giovanni.
A few bug fixes, including some of them in the journal.
Over 10k of story and 90 new CGs!
v0.18
4 New quests for corrupting the university with Emma, you will get to meet and corrupt a landlady named Petra. After these quests we'll be ready to almost wrap up this storyline.
4 new quests for Branka, here you'll get to meet Elise, pictured above, which is the daughter of an important mafia boss. You'll get to know her, possibly hate her, and start to corrupt her.
4 new quests for Cynthia. She and Ljijana progress in their relationship, an important step to finally start her personal and intimate corruption.
Bug fixes, which are more common with Emma due to her transformation.
v0.17
4 new quests for Emma. These are more focused on your relationship with her than just corrupting the university.
4 new quests for Branka. Branka's quest are more about the city and the world you live in.
4 new quests for Cynthia. Cynthia's quests are about her relationship with Ljijana, they are focused on the relationship of these 2 characters. At this point in time you are more of a witness than anything else, but that will eventually change.
v0.16
Work with Branka to take over the department of measure! Get to know her new team more personally!
Help Cynthia corrupt the priestess, using her persuasion and machiavellian tactics.
Let Emma help you to continue with the task of corrupting the university, with 3 different routes! (NTR, public and personal use)
over 14k text worth of story!
v0.15
8 relatively long scenes, where you get to deepen your bond with other characters, and will get ready for what's next.
The introduction of new main characters. These will cover almost all of the roster for this game (there are few left, but these may be secondary)
Bug fixing, although there are still a lot of work left.
over 12k of text! Including many sexy scenes!
Console codes and cheats
:
Just open the console command with shift + O, then type one of these variables and add the quantity, example: money = 10000 or serum = 100
money
serum
suspicion
supplies
celia_corr
katy_corr
dimi_corr
_gene_ideal = True ##this will allow you to check the basic transformations of Celia, Katy, Dimi and Mirjana, you need 1 serum and 10 supplies per each.
Updating Old Saves
:
Updating old saves:
To update old saves you need to make sure to save in your house. Once you do that, load the new version of the game and sleep once, that will auto update the game
DOWNLOAD
Win/Lin -
MEGA
-
AnonFiles
-
MIXDROP
Mac (0.33) -
MEGA
-
WORKUPLOAD
Android (0.33) -
MEGA
-
WORKUPLOAD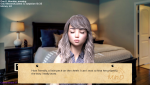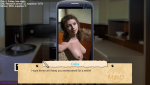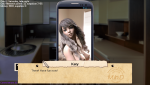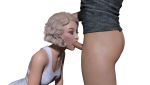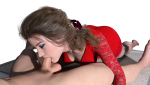 ​
Last edited by a moderator: