Tech Devil
Administrators
​
Developer:
Jill Gates -
Patreon

Version:
0.30
Release Date:
2020-12-23
Last Updated:
2021-01-26
Censored:
No
OS:
Windows, Mac, Linux, Android
Language:
English
Other Games
:
Romancing the Kingdom
Genre:
3DCG, Male protagonist, Adventure, Animated, Combat, Fantasy, Group sex, Romance, Spanking
Overview:​
You play as a shipwrecked merchant, struggling through the rain...until you meet the Lady.
See a Sword in a Stone.
Things progress from there.
After you become better equipped and set out to carve yourself a kingdom in a foreign land, it could be something happens in the forest...or not.
Changelog:
v0.30
Well, for starters, it's the largest monthly update *ever* with more than 250 new images and 14 new animations. (Since the .30 update is now available, which is larger, this was my second biggest update, but largest at time of publishing)
There are three new adult scenes, two of which are threesomes with multiple animations in the scene. Text wise, it's about 40% longer than any previous monthly update as well and the content in this build adds a full 3 days of in game time and more than a dozen new scenes.
In total, there are now over 1800 images in the current version of Sword of Wonder, as well as 125,000 words of text. Details about the .29 edition of Sword of Wonder:
Training with Pepper scenes (3 animations)
Wendy petitions the royals
Flashback scene with Polly and Spring
Discovery of a prisoner in the dungeon
Autumn helps Polly change clothes
The Lady Vivien arrives for dinner
Briley visits MC and brings a guest (3 animations)
Cuthhere delivers a warning about the Sword (1 animation)
Polly lends Vivien some lingerie
Polly entertains MC (1 new animation)
Spring and Summer escort MC to his quarters (7 animations)
v0.28
N/A
v0.26beta
This update has ~20+ images over the .25 as well as about 8 or so new scenes / sets of dialogue.
v0.25
* Three new sound tracks for various scenes
* 140 + new static renders inside the game
* Ten plus new scenes versus the last update
* Six new adult animations featuring Polly, Spring, Briley and Uma (depending on the scene).
DOWNLOAD
Win -
MEGA
-
AnonFiles
-
MIXDROP
Mac (0.30) -
MEGA
-
UPLOADHAVEN
Linux (0.30) -
MEGA
-
UPLOADHAVEN
Android (0.28) -
AnonFiles
-
UPLOADHAVEN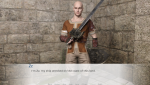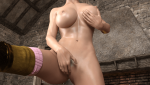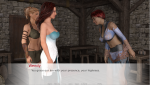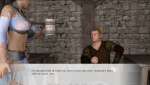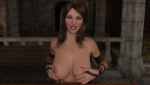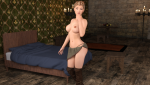 ​
Last edited: