Tech Devil
Administrators
​
Developer:
UNzeriös
Patreon
-
Discord
Version:
0.11.1
Release Date:
2020-05-04
Last Updated:
2020-03-31
Censored:
No
OS:
Windows
Language:
English
Genre:
3D game, Card game, Simulated gamble, Parody, Animated, Stripping, Female protagonist, Character customization
Overview:​
The idea of SWSP is to create a massive 3d-Strip-Poker Game with some Original Characters but mostly 3rd-Party Characters from all kinds of Pop Cultures like Games and Anime. Everything will be centered around an elaborate customization section.
More info
Unlock new Characters and Outfits and customize your clothes, accessories, hair (any typ), Make-up and even skin of the characters (big portions here are still in developement).

Simplified Game Modes offer a fast Game Play

But stripping your opponents down is not all you can do. Punish the loser(s) in different Punishment Games wich are interactive Animations or Minigames with adult oriented content.

Use special Items and Abilities to bring any game into your favour.

Unlock new interactive Maps with differend weather condition wich can influence the gameplay (the interactive part and the weather system is still in developement and will be introduced step by step).

In over a ducend unique Shops you will find more customizations, game buffs, game items and much more (but no MTX).

Every month the game will be updated adding improvements and new content like characters, outfits and much more.
Changelog:
v0.11.1
- 2 New Characters: Ann Takamaki (Persona 5), Euphemia li Britannia (Code Geass)
- 2 New Outfit: Panther Outfit and Euphy's Princess Dress
- New Starting Map Mallen's Room added
- Interactive assets for Malen's Room and Elven Forest
- Random Item Pickups for all Maps (except Default Map)
- New Punishment Game Girls Playing 1v1 added
- Experimental undress function for Replays added (New Punishmet Game and Breastplay only)
- Mercy Button to skip punishment games after winning
- 2 new cards to unlock
- Stick as equipment for all characters added
- Tennissock, Mallens Belt and Mallens Boot added for all characters
- Bugreport added
- Unlock overview added
- Custom Save Options and Backup saves added
- Character Sheets for all characters added
- Pokertable interaction overhaul
- Tutorials, Map infos and Game Mode infos edited by Stan
- Comb of Hair purchase fix
- Pom Poms purchase fix
- Cheerleading Punishment Game braking the game if no 4th move is added, fixed

Exclusive Content:
- Timed Exclusive Character Bulma added
v0.10.3
- Yura added to the public version
- Casual 2 Outfit added to the public version
- Eyebrow color to haircolor
- Itemslot 2 unlockable for all characters
- Floaties added (new Game Item, adds 2 clothing item mid-game)
- First 3 round wins only AP as bonus (no Items because issues)

Exclusive
- Roulette, new exclusive Character + Outfit added
- Wonder Eagle Top + Tia Top available for all Characters up to date
v0.10.2
So this is only a small update. It should fix possible problems that came with patch 0.10.1. Please contact me if you still have problems.
- Additional to this I fixed Shoulder Accessories for Rola wich didn't show correctly before
- I corrected the Outfit Sheet for Casual 2
- Back accessory are now available for female characters
- And something I wanted to do for a long time now but there was always something coming in the way is, I added more clohing for Mallens Outfit. I added underwear and socks wich can be purchased in the Character Shop
v0.10.1
Exclusive Content:
Timed Exclusive Character Yura added
Timed Exclusive Outfit Casual 2 added
Starskirt available for all female characters up to date
v0.10.0
- Wonder Woman V3: New face improved textures for cel shading
- Naris Improved Textures for cel shading
- Lara Croft Physic update
- Most Shoulder Accessories up to date for all female characters up to date
- Naris Outfit improved for cel shading
- Accessory Shop update: More Rewards for shoulder accessories
- Thinner Outlines (cel shading)
- Wardrobe Customizations: For all clothing color selection always visible
Fixes:
- Clothing Normal Map, fixed
- Character Shop Potrait visible, fixed
- Naris first time undressing clothing leaded to missing top, fixed
- Portal Ability Realm of Gods Reward not working, fixed
- Chearleading Punishment not appearing, fixed
v0.9.0
- Cel shading added
- Improved textures for Lara, Tia, Deedlit, Pirotess, Rola and Nami
- Change of Game lighting for smoother gameplay and lower loading time
- Quality of smaller Ui Pictures down
- Character Selection UI update
- Character Shop UI update
- Loading screens for changing Maps
- Compilation with first round win when also unlocking new items fixed

Exclusive Content
- New Character: Elis Ryoushi
- New Outfit: Elis Outfit
- New design for Sexy Santa Heels X1
- Sexy Santa Heels X1 + Sexy Santa Skirt X1 available for all characters up to date
v0.8.0
- New Character: Pirotess (Record of Lodoss War)
- 3 New Outfits: Pirotess Outfit, Nami Pirate Warrior Outfit, Lara Jungle Outfit Lewd
- Slut 1 Outfit available for all characters up to date
- All Equipment up to date available for all characters up to date
- Lighting and Shadow update for all Maps
- UI Images update (sharpness improvment)
- Morgiana will refuse to wear Shoes or Legwear (barfoot only)
- Wardrobe and Accessory missing features game getting stuck, fix
v0.7.3
- Character Shop Unlocks for Naris and Mallen not accessible, fixed
- After purchasing accessories for Mallen Outfit gets not updated, fixed
v0.7.2
- Blurry card images fix
- Tool and Equipment Shop update
v0.7.1
- 2 new Characters added: Joker (Persona 5), Deedlit (Record of Lodoss War)
- 4 new Outfits added: Joker Battle, Deedlit Outfit, Morgiana Outfit, Jolly Roger Outfit
- 2 new Maps added: Metaverse, Elven Forest
- 7 clothe variation added
- 3 new Punishment Games: Treebranch solo (stage), Breastplay knee (solo), Cheerleading (Dance)
- Punishment Game Anything for Money expanded: +1 Pose, +2 Pose Variations, +1 action
- Introduction of Game Abilities
- 3 Game Abilities added: Pickpocking Gold, Pickpocking Belly, Gropping Clothes
- Free Accessory Selection for all female characters added
- Introduction of Skillbooks
- 3 Skillbooks added: How-to Molest from behind, How-to Pickpock, How-to Cheerlead
- New Black Market Items added: Skillbooks, Smartphone
- 1 New Shop added: App Store
- 1 New Currency added: Super Translucent Diamonds (STD)

Exclusive Content
- 1 New Character: Rola Maho
Developer Notes
:
Exclusive Content:
The game is free to play. But if you like the project and you want to support it you get exclusive characters and outfits (Original Designs only) for only 1$/ month.
And every month new exclusive content and a Gift Basket will be added.
Here you can take a look at all exclusive content up to date:
Exclusive Overview
Save files are compatible with different Versions. Just copy/paste your old save file: SWSP > Saved > SaveGames > StripPoker.sav
DOWNLOAD
Win -
MEGA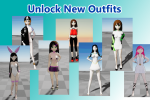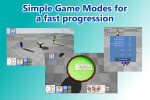 ​
Last edited: