​
Developer:
@The Naughty Captain -
Patreon - Itch.io - GameJolt - Website - Discord
Version:
0.5
Release Date:
2021-01-25
Last Updated:
2021-01-26
Censored:
No
OS:
Windows, Linux, Mac
Language:
English
Genre:
3DCG, Male protagonist, Incest, Romance, Visual novel, Handjob, Oral sex, Vaginal sex, Group sex
Overview:​
It's the beginning of summer. Jack is 18 years old and has just finished high school by graduating. He has a tense relationship with Eve, his "childhood friend" who seems to have disliked him cordially for a few years. Jack's parents had left town for a week, Eve invites her best friend, Cassie, to join them. They have the house and the pool for them alone.
How Jack will handle the situation depends on you.
Changelog:
v0.5
Day 5 content is 1074 renders and about 87 850 words long. It's twice the size of V0.4 which was already twice the size of the previous version.
I have completely scrapped the gallery. It was buggy and inefficient.
I also got rid of the credits page. More about that in the "What about the future?" part of this post.
I've reworked the save and load page but couldn't go as deep as I wanted. It's still a work in progress. As a consequence, the Save / Load interface will be a mess when it'll come to display your old save files.
v0.4.1
Some typos have been corrected.
Some stat checks were missing and some conditions were misplaced.
You can now name your saves.
v0.4.0 Early Access
Summer Scent V0.4 Early Access (dont't
about bugs this is a early release)
v0.3.5
New GUI. I tried to make something clean and sober while still aiming for a bit of personality.
The gallery. I couldn't make renpy default gallery system to work properly. So I coded my own. You will have to replay the game to unlock images.
Bug corrections. Some undefined variables are now defined, some badly indented blocks are now in their correct place.
I've found and corrected the bug that was preventing me from generating translation files. So I can now seriously think about internationalization. Maybe a french version in a future update?
v0.3
Day 3 content is here. Day 3 consists of 338 new renders and 4450 lines of code and dialogue.
Added an interface to track the girls' stats points. It's ugly.
Added several new triggers on Day 1 and Day 2. That means that your previous saved game won't be compatible with V0.3.
Added some buttons on the main menu.
A "Credits" page now replaces the "About".
v0.2
It covers the story up to the end of Day 2.
The plot thickens as Jack has to make his first decisive choices which leads to different developments with both Eve and Cassie.
Day 2 contains 234 renders and 3000 + lines of code and dialogue.
v0.1.1
The demo version of the game has been updated from v0.1 to v0.1.1 with some dialogue being rewritten and images being compressed.
DOWNLOAD
Win/Lin
-
AnonFiles
Mac -
AnonFiles
Incest Patch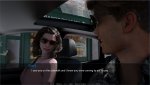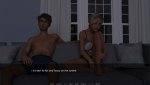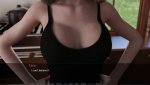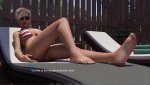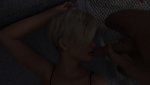 ​
Last edited by a moderator: