Tech Devil
Administrators
​
Developer:
Acid Silver
Patreon

Version:
0.2
Release Date:
2020-07-04
Last Updated:
2020-07-06
Censored:
No
OS:
Windows
Language:
English
Genre:
3DCG, Male Protagonist, Erotic Adventure, Romance, MILF, Huge Boobs, Big Ass, Ebony, Interracial, Voyeurism, Sandbox
Overview:​
The last time you were in this city was when you were a kid. Now you're back. You're staying at your mom's friend's house, under the same roof with her two daughters, whom you knew since childhood. A lot has changed, and you have changed too. So what do we have? Hot summer, a city where no one knows you, and many beautiful women around. You can be whoever you want and do whatever you want, but we both know what you want to do this summer, right?
Your Secret Gallery code (shhh!):
Changelog:
v0.2
A whole bunch of different small changes after full-scale testing, affecting dialogues, environment, interactions, items and sound
Added new item: Notebook. It will give hints and remind the player of the tasks received, being an alternative to regular quest log, which has long been requested.
Added new events to Sparrow's storyline
New location: Slum
New POI: Izzy's Workshop
Added hidden achievements. You can view all unlocked achievements from the computer in your room.
Added new collectible card
New scene in the Secret Gallery is available for unlocking
Added the ability to interact with hookers in the Red Light District (the ability to use their services will be added later)
0.1.5:
- 20+ explorable zones and locations (and more to come)
- 390+ HD CGI arts (and MUCH more to come)
- 14 collectible cards scattered around the city
- Sunny summer story, in the development of which I invest myself completely
v0.1.4
Added new events to Sparrow's storyline
New character: Franciszka, a nun who's best not to mess with
Added a new scene with Sam and Sabrina, now you can talk to them after the beach scene
Added more pictures to some of the previous scenes
Added a new scene to the Secret Gallery that you can unlock
Improved dialogue in the last scene with Destiny and fixed the bug that caused one of the main response options to be selected when hiding the dialogue box
Improved the interface of the Camera item, now you don't need to constantly reuse the item to view different photos
v0.1.3
Added new events to Destiny's storyline
New place: Destiny's apartment (Downtown)
Added a new night scene with Miranda
Added a new collectible card
Improved dialogue in the last scene with Miranda and also taken into account the scenario in which the player decides not to peep on her
Made improvements to the character attribute system. "Base chance of winning a fight" is now called "Fighting Skills". Added new attribute: "Eloquence". Attribute values are set at the beginning of the game to 3/10 and the player has the opportunity to increase them in different ways during the game. Players using a save file from previous versions of the game can manually set attribute values to the default using the mirror in your room. Attribute values affect the success rate of a player's actions in some situations.
Added a new way to increase the level of Fighting Skills
Added a new way to increase the level of Eloquence
Added Secret Gallery as a bonus for $5+ Patrons
Added new items that the player can buy from Sparrow at the pawnshop: City Map (on which all the places you know are marked) and Camera (that allows the player to capture various memorable moments). Also added the ability to sell her valuables that you find.
Retouched Destiny's model to make her look more natural in new renders
Fixed the bug that kept some of the cards in the inventory after you put them in the album
Worked on reducing noise in existing nighttime pictures
Bunch of various minor improvements
v0.1.2
Implemented a day-night system. Now you can change the time of day using the bed in the MC's room after making some progress
New character: Sparrow, a local trader of dubious reputation
New location: Pearl Cove
New place: Pawnshop (Suburb)
Added a new scene with Miranda. Now you can also ask her where to look for Sam
Added two new collectible cards
Added new NPCs (and new dialogue lines for some of the old ones)
Made portraits for dialogues with some of the NPCs
Added the ability to check your stats using the mirror in the MC's room
Added information boards with a map of the city, scattered around the locations
Made a more detailed description for some quest items
Added new items that you can buy in stores and from vending machines
Fixed the bug that allowed you to climb the walls in some places in Suburb
Fixed the bug that made the guard on the gate of the mayor's mansion translucent
Got rid of fireflies in old renders
v0.1.1
New character introduced: Sabrina, Samantha's best friend
Added new events to Samantha's storyline
Added a new scene at the beginning of the game
Added two new collectible cards
New title screen menu
The card collecting system has been completely recreated. Now you can access the cards directly from the album. The cards now disappear from your inventory after you have placed them in the album, and that's how it should be. You can also see the percentage of all the cards you have found.
Added the ability to hide the dialogue window during scenes (press Ctrl or RMB), so you can get a better view of what is happening on the screen
Some parts of the existing dialogues were rewritten, because I didn't feel like they were fitting the situation.
Added element of randomness to various events such as location of characters and objects, outcome of fights, etc.
Made minor changes to some character models
Other minor improvements to scenes, events and NPC behavior
v0.1
- 15+ explorable zones and locations (and more to come)
- 80+ HD CGI arts (and MUCH more to come)
- 6 collectible cards scattered around the city
- Sunny summer story, in the development of which I invest myself completely
Developer Notes
:
I want my game to be not only fappable, but actually interesting to play. I want big explorable sandbox-like world with high interactivity, and many side-stories. And I want it to be bug-free, so the player shouldn't waste his time trying to solve things that developer should've thought of.
DOWNLOAD
Win -
MEGA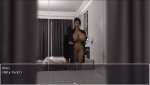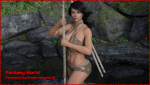 ​
Last edited: