Tech Devil
Administrators
​
Developer:
Olympus
Patreon
-
Twitter
-
Pixiv
-
Deviantart
Version:
0.5.1
Release Date:
2020-03-26
Last Updated:
2020-03-30
Censored:
No
OS:
Windows
Language:
English
Genre:
2D Game, 2DCG, Male protagonist, Corruption (Succubization), Face-siting, Footjob, Foot worship, Ass worship, Lactation, Breast expansion, Big tits, Big ass, Anal Sex, Ahegao, Creampie, Female domination, Humiliation, Interracial, Milf, Oral Sex, Sexual Harassment, Transformation, Vaginal sex, Voyeurism, Adventure, Monster Girl, Rpg, Turn based combat.
Overview:​
You play as a young demon hunter trying to prevent a massive Succubus invasion by uniting all the tribes of the land. However things aren't as simple as they might first seem as it's difficult to figure out your allies from your foes. Only time will tell if you are capable of saving the world or if you are just another adventurer that fell prey to the succubi.
Changelog:
v0.5.1
-Fixed the Crashing Bug (Memory Leak)
-Removed level up on the first area that were not removed in the previous version.
v0.5
-New chapter with new succubus and enemies;
-Voiced White Demon scene in the prologue;
-Reworked combat system;
-additional quests implemented
v0.4
-Added animations;
-Corrected Drita Succubuspedia info page;
-Minor fixes such as misspellings.
v0.3
- new map
- 3 new fights
- 1 new temptation event
- story progress
- ability to save at any time and place
- minor bug fixes left from the demo
v0.2
-Removed class choice for better balance focused in only one, Demon Hunter (I needed to do that as it was nearly impossible to make a good balance for all classes, some were overpowered while others struggled.)
-Added option to skip Prologue (better replayability)
-Added more save options as a child
-Added the possibility to save everywhere as an adult
-Added items, weapons and armor to the game
-The succubus battle are now more balanced (But I need to hear from you guys)
-Removed main menu music
-Please use a new save
Demo
First release
Main Features
:
-Ruthless and cruel succubus (Although their personality will vary, they will all kill you if you fall into temptation. How they will kill you, aggressively, gently, etc will depend on the succubus
-Energy drain for all succubus. Always through vagina, anal or oral (some exceptions will include tail).
-Breast expansion for all succubus (to show that they are becoming stronger as they drink your life).
-There are many clans of succubus, but I shall explore only one for each game. This one is the Leaf clan, forest succubus based on plants (their design).
-Succubus that can be summoned. They will be in regions outside the main path (so make sure to explore) and these succubus will be off the theme of the game. A extremely voluptuous succubus queen from another dimension, one of the seven deadly sins, etc.
DOWNLOAD
Win -
MEGA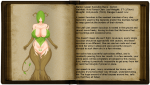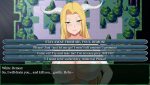 ​
Last edited: