Tech Devil
Administrators
​
Developer:
JonesI
-
SXCP Tfgamesite
- Story by
xChangeFan
Version:
1.13.00
Release Date:
2019-01-28
Censored:
No
OS:
Windows, Mac, Linux
Language:
English
Genre:
Real Porn, Female Protagonist, BDSM, MILF, Transformation, Oral sex, Masturbation, Big ass, Big boobs, Sub, Dom, Public sex
Overview:​
This is a game that I have coded based on the story being created by xChangeFan on Reddit. (
https://www.reddit.com/user/xChangeFan
)
If you like the story, please make sure to offer praises to xChangeFan.
I have made no changes to the story, only worked on the backend code. Currently I have added everything upto Part 7 of the story. (except the male version of part 4, as that is not my thing). I might have missed tracking some changes or setting some options, so for now the game still shows the current/previous pages names to make bug reporting and fixing easier. Game currently has two finished (Game Over) paths.
Changelog
:
1.13.00 (HTML + imagepack) - Added Part 13 Finishing out freshman year. Added three additional ending paths. Numerous fixes for various combinations of events and other fixes to earlier parts

(I know the file is getting quite large, I've included an upgrade link this time that just has the images that changed since 1.12, though in this case that is also rather large. I'll try to include a similar link for future releases as well.)

1.12.07 (HTML PATCH ONLY) - Spring break chastity issue was affecting more than I'd thought, fixed it for other keyholders also.

1.12.06 (HTML PATCH ONLY) - Fixed issue at spring break if with Veronia and in chastity belt, changed to allow engineering special project if trying to get pregnant (and fixed a small bug with that scene)

1.12.05 (HTML PATCH ONLY) - Fixed bug with spring break when dating Peter, fixed error message when on bar scene meeting Mistress Kate, error when Kate trains you to be dominate

1.12.04 (HTML PATCH ONLY) -Fixed bugs in part8 and part10 with keyholder and conditionals

1.12.03 (HTML PATCH ONLY) - Fixed bug in part9 and part12 if pregnant, looking at issue with coordinates and twine

1.12.02 (HTML PATCH ONLY) - Fixed bug at cheerleading job and with confessing to about riding with Brad

1.12.01 (HTML PATCH ONLY) - Fixed bug that stopped game if changing birth control after special project

1.12.00 (HTML + imagepack) - Added Part 12 Spring Break, redesigned how sex was tracked internally (internally to the game code that is), changed pregnancy testing,
added Halloween scenes at appropriate time (they were previously just references after the fact if needed), added additional captions
for a few paths, and for some named fathers that would previously just get the unknown father path, gave Office Boss a name (Paul),
added a path for when Faith is your mentor

1.11.01 (HTM Patch Only) - Fixed bug that stopped the game after Christmas in some cases

1.11.00 (HTML + imagepack) - Added part 11, added in coordinates for all passages to support twine, fixing broken ifs, fixed issue when had >$0 and with Andrew or Professor,
Fixed Veronica+Chastity+StripClub option, Removing money display after dealing with bills, various fixes, one-handed navigation (thanks HiEv!)

1.10.00 (HTML + imagepack) - Added part 10, revamped the side-effect selection system, reducing some video sizes to reduce zip size (more to do here), various fixes and edge cases addressed

1.09.54 (HTML only) - Minor bugfix

1.09.53 (HTML only) - Bug fixes. A few extra passages.

1.09.52 (HTML only) - A few extra passages. Bug fixes. Improved logic.

1.09.51 (HTML + imagepack) - Added part 9.5. Pregnancy visit.

1.09.05 (HTML + imagepack) - Bugfixes. Replaced more gifs.

1.09.04 (HTML only) - Bugfixes.

1.09.03 (HTML only) - Bugfixes. You can now change naughty jobs on daddy path.

1.09.02 (HTML only) - Bugfixes.

1.09.01 (HTML + imagepack) - Added part 9. Sororities.

1.08.53 (HTML only) - Added kidnapping alternative path.

1.08.52 (HTML + ImagePack) - Fixed imagepack. A few extra passages.

1.08.51 (HTML + ImagePack) - Added part 8.5. Contains content if you are in a relation with either Andrew, Josh, Peter, Veronica, Kate, Professor.

1.08.15 (HTML only) - Bug fixes.

1.08.14 (HTML + ImagePack) - A few extra passages. Bug fixes.

1.08.13 (HTML only) - Bug fixes.

1.08.12 (HTML + ImagePack) - Bug fixes. Updated imagepack.

1.08.11 (HTML + ImagePack) - Multiple levels in side effects will now affect you. Some events will now have female alternatives for those who have not had male vaginal sex.

1.08.03 (HTML only) - Manual selection of side effects. More items and money tracking. Names for neighbours.

1.08.02 (HTML only) - Bug fixes.

1.08.01 (HTML + ImagePack) - Added all of part 8. Happy New Year!

1.07.82 (HTML only) - Bug fixes.

1.07.81 (HTML + ImagePack) - Added ~70% of part 8.

1.07.72 (HTML only) - Bug fixes. A few new passages.

1.07.71 (HTML + ImagePack) - Split part 6 and 7 into images and text. Added some branches for Josh.

1.07.52 (HTML + ImagePack) - Split part 3 and 5 into images and text. Started splitting part 6.

1.07.31 (HTML and Partial ImagePack) - Split most of part 3 into images and text.

1.07.21 (HTML and Partial ImagePack) - Split part 2 into images and text.

1.07.11 (HTML and Partial ImagePack) - Split part 1 into images and text. Improved body features selection.

1.07.02 (HTML only) - Bug fixes.

1.01.01 - 1.07.01 Added Part 1-7. Body selection and side effects. (Part 4 is alternative story with minimum integration. I will add it if more integration for it is added to the other parts.)
DOWNLOAD
All-
MEGA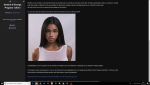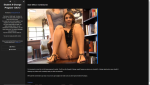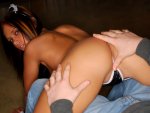 ​
Last edited: