Release Year: 2017
Genres: nurse, handjob, oral, paizuri, creampie
Video language: English
There's a men's room in every fertility clinic that is used to extract sperm from men. In other words, it's a masturbation room. Before entering the room, customers are handed a special cup, and they have to fill it to a certain degree by ejaculating into it. However, that amount is far greater than you might expect. Especially since many of the men who come in have performance issues. It is said that in some rare cases, a clinic will have a special nurse whose specialty is extraction of semen.
Format: mkv (Matroska)
Duration: 34:33
Video: 720x600, AVC (H.264)
Audio: 187kbps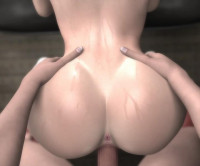 File size: 516.9 MB

Continue reading...