​
Developer:
Walkius -
Patreon
-
Subscribestar
-
walkiusgames
Version:
2.0
Release Date:
2020-01-24
Last Updated:
2020-01-25
Censored:
No
OS:
Windows, Mac
Language:
English, Russian
Genre:
3DCG, Male Protagonist, MILF, NTR, School Setting, Twins, Adventure, Blackmail, Dating sim, Group sex, Handjob, Interracial, Lesbian, Oral sex, Romance, Spanking, Vaginal sex, Voyeurism,
Overview:
Experience the daily life of a high school student, forced to live with his aunt. Your choices will guide your adventure, some are irrelevant, others are permanent. They will influence your relationship with your family and your classmate. You could become their BFF, or even more... Maybe your different skills will help you achieve your goals. Good luck!

This game was previously known as "School, Love & Cousins". Due to Patreon's crackdown on incest, characters are no longer related. ​
Installation:
1- Extract to desired location.
2- Click on "School Love and Friends.exe" to start playing.

If anyone is having trouble getting this to run on a Mac, you need to set execute permissions. If you have the app in your Applications folder, type the following into Terminal: cd /Applications chmod a+x "School, Love and Friends v1.0.5.app/Contents/MacOS/School, Love and Friends v1.0.5"
​
Changelog:
v2.0
What content in this update?
- The events about the family, the school, Alice's group, the twins' group and the beginning of the cheerleaders. These events will be the main events that will lead you to know the game and to other side events involving each characters (that you'll be free to follow or not)
- The side event about Alice: your cousin. You know each other for a long time and living together will make grow something between you two.
- The beginning of the side event about Mimi: your older cousin. She's… weird but super sexy. Will you convince her to go further?
- The side event about Emily: the cute blondie. Maybe she will be your first girlfriend, if you like cute, shy and blond girls.
- The beginning of the side event about Ako: Alice's best friend. Previously your enemy, she won't be anymore (at least for now). Learn to know her, and you won't be disappointed.
- The side event about the twins. Yes, they're twins. Pretty much the same but different, in this first part of the event, you will be particularly close to one of them.
- The side event about Lily: the ginger. Unlike Emily, Lily isn't shy at all. Will you be her booty-call, it's a topsy-turvy world!
- The home is fully functional, with a lot of secret relative to the stealth skill.
- The school is fully functional too, with the first part of the lesson, but also some activities to know more about everyone. A new class has been added.

What is different from the previous versions?
- Almost all the renders have been improved!
- A lot of new animations.
- The all story had been changed, to be more realistic and to fit with the high school theme. The cheerleaders are no longer that nice, and the jocks are finally here
- The requirement to see some scenes are shown.
- The Replay menu.
- The quest tracker! Oh yeah! No need to go in the menu to know what to do next.
- All the texts have been made to allow future translations.
- Music, that you can disable or enable easily.
- More saves and three autosaves instead of one.
- The invitation menu to easily track who you invited, when and where. And with the requirements to know what to do.
- The grinding has been reduced +++++++:

· All the characters are available to chat at school almost all the time.. Why a remaster? To reduce all the flaws, especially the grinding, and to enhance the story. You have to start from the beginning, but don't worry, t
· You will do breakfast and dinner only when someone has something to say.
· The same with the bus.
· New icons available to know when an event will occur or if someone wants to talk.
· You can travel to a room directly from the school map.
· New shortcuts to go directly to the lesson or to the cafeteria.
· You can wait on the city map (which is also simplified)

This version contains more than 2500 images, with ¾ new, and 155 animated images.
v1.10:
Here's the last update for School, Love and Friends for a while. I hope you'll enjoy it.
Events updated
- End of Charlotte arc.
- End of Tenma arc
- End of Sharon arc
- Alice's group updated with new content
- Miss Evans arc has new threesome content (if you choose it)
- A new scene about your relation with Alice and Mimi
- A new scene between Alice and Ako
- A new scene with the twins
- A new hidden scene with Vicky
- Correction of Triss arc bugs
Using unofficial cheats could cause bugs particularly with new versions of the game!
DOWNLOAD
Win -
MEGA
-
ANONFILE
-
MIXDROP
PIXELDRAIN
Mac(v1.9) -
MEGA
-
UPLOADHAVEN
-
ANONFILE
Win (Russian) -
MEGA
Fix
Just copy this on inside School Love and Friends_Data/Images/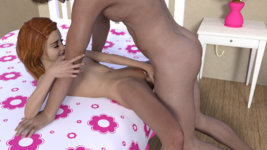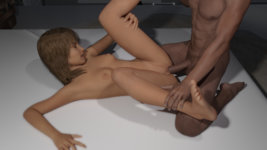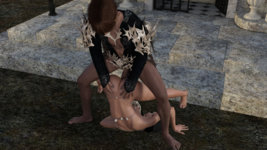 ​
Last edited: