Tech Devil
Administrators
​
Developer:
NT:Ripper
Version: 1.0
Release Date: Dec/08/2018
Last Updated: Dec/08/2018
Censored: yes
OS: Windows
Language: English
Genre:
nt ripper, rpg, dirty talk, decadent, immoral, cuckoldry, netorare, bukkake, verbal humiliation,
System requirements:
Overview:

You got married to your childhood friend, Yuzu.
While enjoying a happy newlywed life together, you and she
are informed that the village you live in has a rule.
Being unable to ignore the rule, you have nothing to do but
seeing your beloved wife's cuckoldry sex with other men...

Content​
27 base CG
6 base pose art
30 H events
4 endings
BGV implemented
* System
- Message skip
- Scene replay
- Fast battle
* Requires RPG TKool VX Ace RTP:
http://dlsite.jp/RPGTKool_eng/
* Please confirm system compatibility via the trial version before purchasing.0
* Recommend purchase with DLsite account for updates.
Mizinko Materials (CV: Phan Masaki)
Voice Material: Tatakae Onnanoko 2 - CV Miyasaka Yuki ver.
Translation Note
- I'm in no way a professional translator
- English is my 3rd language, so there's bound to be some grammar error
- I'm using Google translate, Bing translator and other web translator to translate this game.
- I'm translating this game by manually [copy-paste] all the sentence, word by word, from the game to RPGMaker Trans. IT IS a really hard work.
- I put a lot of effort to make all the lines in the game readable and make sense, so forgive me if this not a perfect translation. I'm still so much to learn.
ULMF
DOWNLOAD
MEGA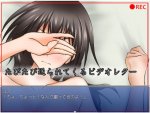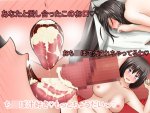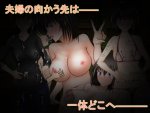 ​