Tech Devil
Administrators
​
Developer:
GFF
Version: 1.0
Release Date: 2012/07/10
Last Updated: 2012/07/14
Censored: yes
OS: Windows
Language: English Machine Translation
Genre:
rpg, pregnant, big tits, hermaphrodite, body modifications, monsters, tentacles, big dick,
System requirements:
Overview:
System of Government the yobai events cause the body was affecting her lewd mind?? IMMA fight, gain experience levels = pheromones increases. Has settings that it received the curse that dirty air from IMMA. Increases the pheromone combat advantage that not only is it lures the Inn guests, may yobai event happens when the for. By number of guests develop up to 4 P 2 p. Is thinking of her husband at first grudgingly do the sex with the guests do count each, will be drowning in the gradually protagonist himself as indecent pleasures. Parameter rises and equipment and items not available only after the event depending on the guests. All guests have visited the Inn at random and determined.
DOWNLOAD
MEGA
Bonus -Gallery CG -
MEGA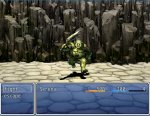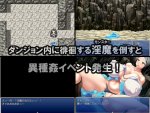 ​