​
Developer: Oni
Patreon
Version: 0.991 g
Release Date: 2020-07-07
Last Updated: 2020-07-07
Censored: No
OS: Windows, Mac, Linux
Language: English
System requirements: CPU: Pentium4 2.0 GHz; RAM: 1 GB; VRAM: 128 MB; HDD: ~400 MB
Genre:
ADV, SLG, Parody, X-man, Animation, Slave/Sexual Training, Male hero, Corruption, Oral, Blowjob, Anal, Titsjob, Handjob, Masturbation, Stripping, Exhibitionism, Voyeurism, School
Overview:​
A Renpy game created by the artist Oni. The premise of the game is you are a new Mutant who has the ability to be immune to all other Mutant powers (updates will expand and add more powers in the future) including the girl with the deadly touch Rogue. She's intrigued and susceptible to your influence so you can either play nice and show her the love she's been missing or train her to be your lap dog.
Ok, cleared up a few bugs, an issue where Rogue's stockings weren't staying on, an issue where Emm'a pants and underwear were staying on during sex, some "list" errors, I think I nailed down that "room is full" error people were reporting, the "E_Kiss" bug with Emm'a relationship dialogs. . . I think that's most of it. Oh, and taking a study session in any room other than Emma's may have been bugged in the previous builds, it should work better now, but saves inside study sessions might still be a bit glitchy.
Version 0.990 contains a lot of bugs due to being heavily rewritten, the developer is working through them as they are reported.
Only download this version if you are fine with encountering errors or general instability.
DOWNLOAD
Win
MEGA
Mac
MEGA
Linux
MEGA
Android
MEGA
Cheat Injector
MEGA
2020 Version(April Fool's version):
Win
MEGA
Mac
MEGA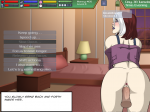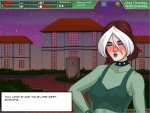 ​
Last edited by a moderator: