Tech Devil
Administrators
​
Developer:
KlonHad
Patreon
Version:
0.2,6
Release Date:
2020-04-02
Last Updated:
2020-04-06
Censored:
No
OS:
Windows, Linux, Mac, Android
Language:
English
Genre:
Real Porn, Text based, Female Protagonist, Multiple Endings, Exhibitionism, Handjob, Humiliation, Teasing, Parody

Overview:​
Rated R Wrestling would let you take control of a wrestler (Only female for now) and compete weekly in four paths you can take.
Women's singles division, Women's Tag division, Mixed Tag division, Manage a male wrestler.
Every decision matters and will affect next week's show and the eventual outcome, Hopefully leading to a very expansive multiple ending story just like in the story mode of wwe here comes pain for those of you that have played.
Changelog:
v0.2.6
RRW 0.2.6 is here with 2 new scenes, 1 of the scenes is a femdom scene, It requires you to get on the gm's good side and for Daniel to lose his fight on the 2nd and 3rd week. The 2nd scene will reveal itself if Daniel was pinned in the match on week 3.
v0.2
Plenty of choices to be made, a new scene for you to experience and a serious upgrade in terms of writing.
The next update which will come later this month will add the week 4 content, some small additions to this week's show as well, and more visuals to make the game a bit more immersive.
90% of the saves from previous weeks should work for the game.
v0.15
Just to recap, The first week of content had 11 different endings leading to 7 different beginnings for the second week, the second week which is this update introduces a sex scene with 3 different variations, 5 different endings for the show and 7 different match results based on your choices, Like i said this game is gonna have many choices effecting your gameplay for short and long term
Version 0.1
- First release.
DOWNLOAD
All -
MEGA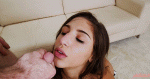 ​
Last edited: