​
Developer:
Paper Waifu
Patreon
- Itch.io - Newgrounds
Aliases:
The Ramen Prince, ラーメンの王子さま
Version:
0.1.0
Release Date:
2019-10-15
Last Updated:
2019-12-09
Censored:
None
OS:
Windows, Mac, Linux, Android
Language:
English
System requirements (min):
OS: WinXP/Vista/7/8/10 HDD: 650MB
Genre:
ADV, 2DCG, Animation, Mature Woman, Big tits, Dark skin/Tan, Harem, Kunoichi, Drama, Multiple endings, Romance, BDSM, Kimono, Voyeurism, Masturbation, Teasing, Oral sex, Vaginal sex, Mobile game.
Overview:
A Visual Novel game that chronicles the loves and tribulations of a young man who, thanks to a generous benefactor, is starting fresh in a new city and opening a new ramen restaurant. We are constantly bringing in more graphic, story, and sound assets to the game as our vision evolves, so there's always good reason to replay a route for improvements and extended (even amended) storylines!​
Changelog:
v1.0.0
V 0.9.5
The 10th character route has been opened, and a new special scene for the 9th character has been added!
I think that's it! There's a bug fix with the fader so in case you see background images that stays in place (but it's not supposed to be there anymore because of the context of the scene, let me know!)
Please enjoy this release!
WHATS NEW!
NEW! 10th character route opened! Exclusive to patrons! (Only up to chapter 2 in the free demo version for now)
NEW! 9th character special scene added!
FIX! Image fading problem.
FIX! Image fading problem on load.
OBSERVE: Audio system may be stopped while Chrome 76-77 is out of focus. This may affect audio fades, leaving them hanging.
v0.9.0
NEW! 9th character route finished! Exclusive to patrons! (Only up to chapter 4 in the free demo version for now)
NEW! 2x special scenes up!
NEW! Chinese (ZH-Simplified) translation now covers intro area!
v0.8.5
NEW! 9th character route opened! Exclusive to patrons! (Only up to chapter 2 in the free demo version for now)
NEW! Options menu added!
NEW! Added global volume controls!
FIX! Bug setting transition between animations.
FIX! Event log text now fixed up!
v0.8.1
NEW! Mie's new special scenes have been added in, replacing 2 old ones.
NEW! 8th character has been concluded! Exclusive to patrons! (Only up to chapter 4 in the free demo version for now)
NEW! Starts in Windowed mode. Fullscreen/Windowed mode In-game Menu toggle.
NEW! Chinese Simplified translation (Prologue)
NEW! Fullscreen and window mode toggle
FIX! More bug fixes. New menu system in all versions.
FIX! Plot hole fix!
FIX! FF and Auto bug fix!
FIX! special scene variable added
FIX! Fireworks scene bug
FIX! Black screen start bug
FIX! Fullscreen toggle bug
v0.7.5
- NEW! 8th character route started! Exclusive to patrons!
- FIX! FIX! Added iOS-compatible audio. Sound might work in iOS browser (Online version only.)
v0.6.5
- NEW! 6th character route is open up to Chapter 4 (2 in the demo version)
- NEW! Added gender and pronoun options. This is a secret feature! So you'll have to unlock it to access it! This is a test feature and dialogue in these parts haven't been thoroughly edited yet. We're going to have to check these again for the next update. Some pronouns may come of weird or they haven't been included yet, like the word (gentleman.) This feature does not alter the graphics of the scene in any way, just the dialogue.
- FIX! Related to the above, we fixed the bug that reset the player name and gender when playing a Gallery and Omake scenario. Now it carries over what name and gender you set in when you start a new game.
PROTIP: To set your name and gender for these scene playthroughs, just start a new game. Enter your name, and set your gender/pronoun choices as they are presented to you, then you quit back to the titlescreen (or play through until the credits roll.)
- NEW! A ton of feature improvements under the hood, like how SEs are organized, nested scene reader, the scenes and script, etc...
- FIX! Dialogue text fixes across all the routes and areas of the game. We've added new dialogue interactions between NPCs, and related to this, we've also fixed up the 6th character routes' ending (as one of you fine folks pointed out, the impact wasn't as nice as expected, sooo...)
- FIX! Sango's Event CGs. She doesn't look weird and dated anymore! Yay!
v0.6.0 builds
BUG FIX! Critical fix. Fixed Ice Chef and Boss Lady's chapter 3's freeze ups.
BUG FIX! Critical fix. Game should be able to start a New Game now if you started fresh without any save games.

NEW! M version
FIX! Fixed up save game data (May not be compatible with earlier versions)
NOTE: M version can only load M save game data. Non-M version (the full version) can load both, but if M save is loaded, it will act as if it's the M version until player goes back to the titlescreen. Normally you will not encounter this since the M version will only be available as a demo. I don't recommend loading M save game data on the non-M version.

[03/08/2018]
NEW! Search filters in Gallery and Omake Scenario lists.
NEW! Quick Start secret code!
BUG FIX! Sound test playback and missing BGMs.

[03/03/2018]
BUG FIX! Fixed up clear save game/empty save slots bug.
v0.5.5
- NEW! 6th character route opened! Exclusive to patrons! (Only up to chapter 2 in the free demo version for now)
- NEW! New animated character art for Genius and Ice Chefs
- BUG FIX! Animation speed breaks sync while using FF and Play buttons
- BUG FIX! Club and Multiplex area fix
v0.4.0
BUG FIX! Bunch of fixes; Android version should install now.
NEW! 4th character route finished! Exclusive to patrons! (Only up to chapter 4 in the free demo version for now)
NEW! More music Added!
NEW! Updated Mie's first SE.
NEW! Multilingual support added. (No languages added yet.)
NEW! Virtual keyboard updated!
NEW! Longer dialog text supported.
BUG FIX! Something about game variable values being carried over on load/new game after another game session when they're not supposed to.
Notes on Android Installation
:
The app seems to not want to install for some of you guys. Please see if this works for you:

1.) Please uninstall all Ramen no Oujisama apps. Go to Settings -> Apps and remove all copies of the game, especially the older ones. This is because we changed our signature back in v0.3.5. So we had to uninstall v0.3.0 and earlier versions before the game could install/update. On a related note, if you encounter a -505 error with some of other games in the Play Store, this can be related to that.

2.) Please make sure that "Unknown Sources" are enabled or checked. You can find this in Settings -> Security -> Unknown Sources. This is to allow the game to install since this is a game found outside the Play Store marketplace.
Cheats
:
Current: v0.9.5 (10/11/2019)
smoothgrooveshr3
Smooth sound test mode.
sexytime3su
Unlocks Gallery of sexy times in the main game.
miebestgirlust
Turns on Mie's extended sex scenes in her main story line. (This is a test feature!
)
omakefantasy8nd
Unlocks all Omake Scenarios!
twinsexpistolsk4d
Unlocks a secret mode in scenes that have it. Guess what this is
quickstartpk9
Turns on quick start feature. Unlocks all character routes.
genderbenderxyz
Turns on gender and pronoun selection feature.
nonutnovemberyep
Deliberate no nutting in select special scenarios.
DOWNLOAD



Win64 - https://mega.nz/#!RQkgAaCS!_tXILGkddYfJU9G2xlysQXyEjSIFsOmC4iQoKln4ZNg
Win32 - https://mega.nz/#!NUlCRSoD!vtmggtaWXAuZ7r0XoVrdkhLcHmsfbc7lNsT1eZWkuMg
Mac -https://mega.nz/#!sFVBnSLS!n_qMf0EEkul8H3Q8qjX0aKcWF__jxT5zRRDvM_GPTgk
Android -https://mega.nz/#!YZ80WIZS!luEsEotoICTNDwumLHKVHFtLjEVj-vYjPViGqpgTEAo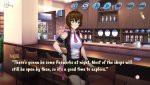 ​
Last edited by a moderator: