Tech Devil
Administrators
​
Developer:
scolexxx
Newgrounds
-
Twitter
-
Hentai-Foundry
-
Tumblr
-
Discord
Version:
0.03 - Final
Release Date:
2019-06-16
Last Updated:
2020-03-25
Censored:
No
OS:
Windows
Language:
English
Genre:
2DCG, Female protagonist, Big tits, Big ass, Monster, Monster girl, Pregnancy, Vaginal sex, Oral sex, Creampie, Lesbian, Group sex, Strategy, Character creation, Animated, Fantasy, Management, Lactation
Overview:
Powerless is an adult fantasy game where you play as a big titty elf princess.​
You control a kingdom of Tauren while the king is sick. Every day you have 5 moves, and then you can choose to travel overnight to another territory. You can explore your castle and talk to your advisors to adjust the kingdom's affairs. Expand your cities and build temples and mills to increase production. This will let you recruit more soldiers for your army. Use your army to invade neighboring territories for the resources there. Rally your soldiers to increase your popularity in a territory and increase the strength of the soldiers in the unit stationed there. Learn new ways to rally your soldiers from the friendly oracle Nyla at the castle.
Resources and place names are generated randomly at the beginning of the game. No two game maps are the same!​
Changelog:
v0.02
Scenes so far:
1. Nyla the Oracle - go to the castle -> kitchen -> crypt. The first time you talk to her she will teach you how the pleasure system works. The next time she will teach you new scenes for the breeding box.
2. Breeding box - click the territory you are on to open the menu for it, go to the army tab (middle tab) and click Rally Soldiers. You can play through the scenes you learned from Nyla
3. Barracks pool - go to the castle -> inner courtyard -> barracks pool. This is unfinished
4. Wardrobe - go to the castle -> inner courtyard -> lower levels -> wardrobe to change your appearance.
Installation
:
DOWNLOAD
All -
MEGA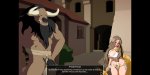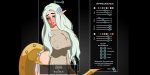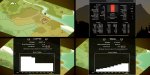 ​
Last edited: