Tech Devil
Administrators
​
Developer:
Hot Bunny -
Patreon
Version:
0.8.1
Release Date:
2020-06-15
Last Updated:
2020-06-17
Censored:
No
OS:
Windows, Linux, MacOS
Language:
English, Russian
Genre:
2DCG, Adventure, Male Protgonist, Pirates, Big Tits, Big Ass, Group Sex, Anal Sex, Vaginal Sex, Oral Sex, Interracial, Rape
Overview:​
"Pirates: Golden tits" is an explicit pirate simulator. You get to control a young pirate captain, who has just acquired his first ship and who also has lots of adventures, treasures and wet girls awaiting him! Of course, everything you can do in the game has to be achieved, you have to learn to get those shiners! There a lot of ways to do that, actually, such as robbery, trading, fishing or even gambling.
But don't get the wrong impression, it's not as easy as it might seem. You're not the only one out there. Be prepared to spend your precious gold not only on sexy girls, but also on upgrades for your ship, new ships and other ways to protect yourself and your riches. Also, don't forget you can hire not only bluejackets, but people with unique abilities and traits. And for some reason, they're all female (we have absolutely no idea why
). So, if you can find the right way to approach them, they might make your day a little bit brighter. And that's not all that awaits you. So shake the dust off your tricorn and take the helm! Yo-ho-ho, and a bottle of rum!
Changelog:
v0.8
What's new?
Added a new quest with Scarlet (starts automatically after completing the story quest with the governor's wife (Need to sleep in the cabin))
Added 2 erotic scenes from Scarlet
Added a new 18+ scene with Scarlet
Added a new quest with Alice (you can open it after helping the shipbuilder Barry, just go to him the next day)
Added a new 18+ scene with Alice
Added fishing in the new port
Added a new location "Shopping street" in the new port
Added a new location "Bar - Minted coin"
Added trading opportunities in the new port with fisherman Johnny, merchant Julia and bartender Chucky.
Added two new fish, they can only be bought from John in the new port.
Added pictures to cards in battle.
Added two new enemies (Filibusters), they are slightly stronger than ordinary pirates.
Now, after completing the treasure quest, Alice is added to the boarding.
Each character has their own unique skill cards. (In the future it will be possible to unlock more)
During boarding, if you have a saber or pistol equipped, unique attack cards (captain cards) appear
When boarding, there are now 4 packs of opponents (1 pirate; 2 pirates; pirate filibuster; 2 filibuster) Be careful - 2 filibuster are quite strong.
Fixed a bug at the beginning of the game with a parrot when he did not say where Jaina
Fixed a bug when day quests in the new port started at night.
Fixed missing music in ports.
Fixed pop-up backgrounds (Those for which there were complaints); Added grout after sleep (Annoying background disappears after sleeping).
And much more.
v0.7.5
Bug fixed at the ball
Fixed bug with the lack of Jaina
Trading bug fixed
Fixed inventory scrolling
Added blurred background in the market
Fixed endless appearance of decoction for Scarlet and Althea root
v0.6
Added and involved 2 new characters Shipman Barry and Alvid the blacksmith
Added the continuation of the quest "Get a book on sewing."
Added new "Change Flag" mechanics (Important! Flags give extra bonuses during a naval battle. For patrons, a special flag is given on the cheat code that facilitates naval combat!)
Sea battle has become the most relevant way to make money.
Added quest "Bath ?! We have a bath ?!" - At the end of the quest, it unlocks the bath room on the ship. + access to the hot scene with Alice!
Added quest "Help to the Barry Shipper"
Added quest "Help the blacksmith Alvide"
v0.5.3
v0.5.2
v0.5.0
New large location - port of Santa Castile;
Added a new character Herbalist;
Added a new character to Governor Gustav;
Added a new character Maria (Gustav's Wife);
Added a new scene 18+ with Jaina;
Added a new scene 18+ at the end of the quest "A Gift for the Governor";
Added continuation of the story quest with the search for the mother;
The quest with sewing has remained without continuation so far;
Added a new store near Herbalist in a new city;
Added Alice's cabin after completing the treasure quest;
Ship repair after beta testing of sea battle now works properly, the price for repair of a ship after sea battle has also been reduced;
Added the ability to repair a ship in Santa Castile;
Changed the code for the book with cheats;
Added quest "Meet the Governor of Santa Castile";
Added quest "Jaina fell ill";
Added quest "Help with a gift";
Fixed bugs of previous versions;
And much more.
v0.4.1
Added support for MAC and Linux.
Fixed translation errors.
Fixed errors with the departure of the game.
v0.4
4 new exciting quests.
A new mini-game.
New scenes for adults.
Fixed bugs.
And much more
v0.3.5
New mechanics: Added books.
New mechanics: Redesigned sea battles (we have new opportunities with them).
New mechanics: New inventory with equipment cells.
New mechanics: The writings in the notebook.
New mechanics: Alcohol is intoxicating!
New mechanics: Notifications.
Now, to open a trade with the scribe, you need to complete the quest.
Now cheat codes can be used during the game by purchasing a magic book from a scribe.
Added a new mission with Billy.
Added a new mission with Jack.
After repairing the ship, you can go to sea battles (beta test)
Infinite inventory (previously there were only 5 cells).
Now a new fish is pecking at a new fishing rod!
Now it is much easier to earn gold.
Elimination of bugs of the previous version of the game.
And much more...
v0.3.2
What's new (unlike version 0.3.1):
Fixed a bug with the tournament;
Fixed a bug in the English translation when talking to a mermaid;
Fixed other bugs;
Reduced the weight of the game.
v0.3.1
In version 0.2.1 you are waiting for (difference from 0.1 version):
The Island of Barbados;
New characters;
New interface;
Mini-game: Fishing;
Mini-game: Dice;
Improved the quality and saturation of all images;
Fixed some bugs;
And much, much more
DOWNLOAD
Win/Lin -
MEGA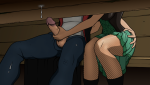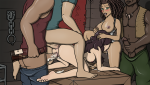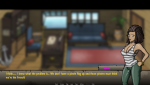 ​
Last edited: