Tech Devil
Administrators
​
Developer
AZCREO
Version: 1.0
Release Date: Nov/20/2019
Last Updated: Nov/20/2019
Censored: yes
OS: Windows
Language: English, Chinese,
Genre:
azcreo, 2d game, 2cg, chirarism, peeping, serious, restraint, underwear, long hair,
System requirements:
Overview:
Instant death! Instant retry! Find your way to the end whilst dying multiple times!
Kagura, cursed with eternal life, just wants to die.
She has come to Belflame Castle to find the Larth, a magical artifact that is said to be able to bring death to anything. But the castle is full of cruel and unusual traps. Can you memorize the correct route through the castle to bring Kagura to the end of each stage, and finally to her story's ultimate end?
DOWNLOAD
MEGA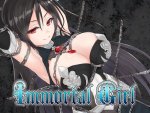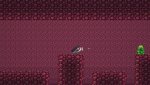 ​