Last Updated:
2019-12-28
Release Date
: Japanese 2016-08-12, English 2019-12-24
Original Title
: バカだけどチンチンしゃぶるのだけはじょうずなちーちゃん♥
Aliases
: Chieri's Dumb But She's A World Class D*cksucker, Baka Dakedo Chinchin Shaburu no Dake wa Jouzu na Chii-chan ♥
Developer
:
Orcsoft Team Goblin
Publisher
:
Fakku
Censored
: No
Version
: Final
Language
: English
Voices
: Japanese
System requirements (min):
OS: Windows Vista/7/8/10, CPU: 1GHz, RAM: 128MB, 1280*960, HDD: 1GB DirectX: 9.0
Length
: Short (2 - 10 hours)
VNDB
:
Oral Lessons With Chii-chan

Genre
:
2DCG, Japanese game, Voiced, Male protagonist, School setting, Vaginal sex, Oral sex, Handjob, Teasing, Groping, Titfuck, Exhibitionism, Virgin, Ahegao, Big tits, Big ass, Masturbation
Overview:​
"Hey, Kou-chin. Sorry to bug you but, will you help me study?"
It was a Saturday. There was still a month of summer vacation to go. Due to complicated family circumstances, Kouta - "Kou-chin" - who lives alone meet Chieri - "Chi-chan" - a classmate of Kouta's at the conbini near his house.
Chi-chan oozed sex. Her big tits and lazily protruding ass were a distraction from whatever he was supposed to be helping her with. She had the kind of body that, if you sat behind her at school, your grades would plummet. Somehow or another she was renting her own place. Whether she had a sugar daddy or did the whole "paid date" scene, Kouta didn't know. There were rumors about her, though.
This ditzy kurogal was his benefactor for the summer. Kouta helped her study - though he could hardly focus - and as a bonus he was endlessly visually entertained. He knew Chi-chan had a boyfriend so… well, he didn't torture himself with fantasies, but at the same time Chi-chan had a flirty, cockteasing way.
"Help me study, Kou-chiii~n. Take care of me and I'll take care of your chiiiiiin~"
Installation:
DOWNLOAD
Win -
MEGA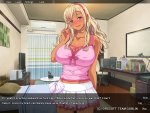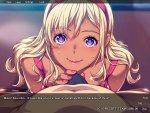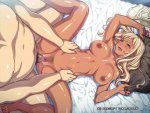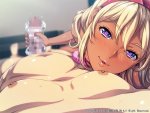 ​