​
Developer:
TechnoBrake
DLsite
-
Patreon
-
Twitter
-
Hentai-Foundry
-
DeviantArt
-
Ci-en
Version:
0.17b
Release Date:
2020-09-01
Last Updated:
2020-09-11
Censored:
Yes
OS:
Windows, Japanese
Language:
English
Genre:
2D Game, 2DCG, Adventure, Big ass, Big tits, Censored, Cheating, Combat, Creampie, Dilf, Exhibitionism, Groping, Handjob, Japanese game, Male domination, Male protagonist, Monster, Ntr, Oral sex, Voyeurism
Overview:
The protagonists are a male fledgeling adventurer and a priestess.
The priestess is modest and ladylike for the public, but in fact, she is deeply into the adventurer and crazy about his dick.
The story is about the girl who is way too horny on the contrary to appearance.​
Changelog:
v0.17b
N/A
v0.1a Alpha
· Additional English version
· Fix various bugs (and still have minor ones)
v0.9c
Hey everyone, TechnoBrake here.

Sorry, but as I mentioned in my last post, I could not release the Alpha Ver 0.1 in this month.
So, I'll release the Dungeon Test Ver 0.9c instead, due to the delay.


[The Dungeon Test Ver0.9c]

This Version is Ver 0.9b based, but it now has 2 deleted scenes from The Alpha.
(The two deleted scenes do not have Spanish language support.)

I'll be deleting Ver0.9c at the last day of this month.
The reason for this is 09c is meant to be my apology for this month's patrons.
And I don't want the released deleted scenes available for a long time, they were meant to be deleted and never shown.

1. Priestess's first kiss
You are able to force your priestess to give up her first kiss to a homeless man in the opening.
I've deleted this scene because the opening is now heavily edited and rewritten. And I also made kissing the most important thing for Kohaku's new character setting.
(She will never kiss another person due to her extreme love for the protagonist, even if the protagonist orders her to in new her character setting).

2. Morning Blowjob
Simply, this is a small event of a morning blowjob for the protagonist.
I deleted this scene, but I might use this scene with some editing again.
At least, I'll use the graphics of this scene somewhere in the game.

I've sent the download link to all Gold Heroes via DM.
You can view the download link on my Discord channel too.

See you next time! And again, I'm sorry and I thank you for your patience!
v0.9
1. Boss enemy (Ogre)
2. New Trait "Meat Shield"
3. Sex scene in combat with Ogre
4. Brutal Ending with Ogre
5. New Skills
6. New Items

[Ogre]
As you know, Ogres are very dangerous enemies.
It has high strength, high health, and regeneration trait so you can not defeat him with physical attacks... so far.
"Hey, Techno! How do I beat this fuckin shitty monster?! I just wanna fap! I don't wanna play a hardcore game!!!"
Oops. It will be explained with Priestess-Chan in the game. Please pay attention!

[Meat Shield]
If an enemy has this trait, you should be careful about attacking them...
Because the enemies prevents your attacks with his meat shield victim.
If you attempt to attack an enemy who has a meat shield, it will begin a test for a successful hit with the Technique attribute.
You can deal damage to the enemy if you are successful.
If you fail this test, the meat shield will be killed by you and your panic will be increased! (If your Insanity is low).
Ogres won't grab a new victim while it has a current meat shield victim.
So, you'll have to rescue or kill the meat shield if you wish to see it attempt to get a new victim...
There is no reward system currently in Dungeon Test.
I will add this system in Alpha.
Meat shield victims are released automatically if an enemy who has a meat shield is incapacitated with a "skip turn status". (Sleep, Paralysis and so on)
I might add this trait on Goblin Rider (Pig) in the Alpha as I adjust the game's balance.
[Fuck scene in combat with Boss]
I spent a loooooooooooot of times making this!
You can view this scene freely after you defeat the ogre, even if you haven't seen the scene in the combat.
I tried my new skill for this scene.
I know you have a question, "What is your new skill???"

Fufufu...
Please see it for yourself in the game.
Look forward to it!

[Brutal Ending]
Unlike goblins, Ogre does not take Priestess-Chan back to a nest.
It means you will see the brutal ending soon if you are defeated...

[New Skills]
*Fire Arrow
You can deal magic damage that depends on Intelligence stat.
*Protection Prayer
You are invincible from any damage for 1 turn.

[New Items]
*Bottle of Sleep
The enemy falls into a deep slumber upon use of the item.
Sleep status is canceled if the enemy receives any damage.
*Magic Scroll
You can deal damage with the power of the scroll.
Even if your Intelligence is low, you can deal fixed damage that depends on the scroll's rank.

[Current bugs]
*If you choose the "Go to title" button for ending selections, the client will crash.
I decided to leave this bug in because the bug reason is the core script.
If I delete the script, you won't be able to save or load the game in the DT.
But I'll delete the script from Alpha, it'll be fixed don't worry!
Oh, one more thing.

Be careful, you can not use the Dungeon Test's save data in the Alpha!!!
v0.8
-Dungeon test version
-NTR in Combat
-Parasite Creature
v0.7b
・ Trap test
・ The priest is lewd to the servant during the battle (servant pinch)
・ Only a priest and two protagonists at a party.
・ Jarizo is at a party and still has a relationship with Jarizo
・ Jarizo is at a party and still has a relationship with Jarizo 8+ (erotic)
・ Jarizo is at a party, and the relationship with Jarizo is 10 (erotic)
v0.5
・Raid
・Priest watching event 1: Snack food (Normal event)
・Priest lookout event 2: Reverse rape
・Jarizo Lookout Event 1: Oyaji Hunting (Eloive)
・Yarizo Lookout Event 2: Priest who can't sleep
v0.4b
The content itself is the same as ver0.4a, only English translation of the range added in 0.4a was added.
After that, various bugs are fixed, so it is more stable than 0.4a.
Developer Notes:
[Frequently Asked Questions]
Q. I can't get out of the dungeon.
A. The dungeon test is for testing combat and dungeon movements and opinions and is not an alpha version of the entire game.
DOWNLOAD
Win -
MEGA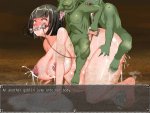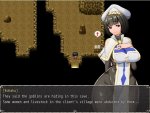 ​
Last edited by a moderator: