Tech Devil
Administrators
​
Developer:
Tsukinomizu Project -
DLsite
Translator:
barraged1
- ULMF
Version:
1.09
Release Date:
2018-10-19
Last Updated:
2018-11-01
Censored:
No
OS:
Windows
Language:
English
Store:
DLsite
System requirements (min):
RPG Tkool VX Ace RTP
Genre:
2D Game, 2DCG, jRPG, Female Protagonist, Lesbian, Humiliation, Gangbang, Tentacle, Robot Sex, Interspecies Sex, Futa/Trans, School Setting, Urination
Overview:​
One day, the protagonist Yatsuha Rindou and her girlfriend Shigure Hinauraface a situation where a tentacled monster is assaulting a woman in a park. In order to protect the city and people from tentacled monsters, they throw themselves into a war against things from an outer world...
Content:
"Nightmare Girls" is an RPG themed on tentacle violation and set in a modern city.
Characters must solve incidents around the town through various erotic events.

- There are four fixed party members.

- All H scenes can be retrieved after the ending.

* Features *
- Battles are command-based. There are in-battle H scenes
- 200+ originally drawn monsters
- Scene reminiscence and CG gallery mode implemented (in-game)
- 80+ base CG/H scenes
Translation note:
Game translated 95%
What EXACTLY is in that last 5% that is not done?
1. Nothing inside of common events has been spellchecked. This means about half the H-Scenes, all the shower scenes, and some
occasional common dialogue that occurs throughout the game.
2. None of the H-Dialogue that goes along with H-Traps has been translated.
3. 5 out of 22 of the Shower Scenes have not been translated.
4. 4 out of 80 of the H-Scenes have not been translated (The four worst ones in my opinion.)
5. The UI has not been translated. Note that you can use Yugifan3's UI that is in his partial if you wish to have a translated UI. However,
the UI in this game does not have an impact on gameplay.
6. 2 out of 20 Mini H-Scenes that have not been translated.
7. The Outfit names have not been translated.
DOWNLOAD
Win -
MEGA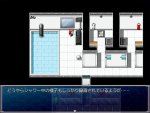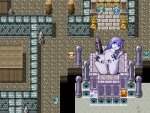 ​
Last edited: