​
Developer:
Sumodeine
Patreon
- Discord - Instagram
Version:
1.69
Release Date:
2019-12-12
Last Updated:
2019-12-12
Censored:
None
OS:
Windows, MacOS, Linux, Android
Language:
English
Genre
:
3dcg, Anal sex, Bukkake, Cheating, Creampie, Exhibitionism, Group sex, Handjob, Incest, Interracial, Male protagonist, Masturbation, Milf, Mobile game, Oral sex, Romance, School setting, Vaginal sex, Voyeurism
Overview:​
You play Taylor, an introverted 18 year old who is forced to live with his sister, Nikki, when they go away to the same college, due to a University housing error. Taylor is a virgin and Nikki is kind of a slut. Can she help get Taylor out of his shell and maybe help him with the ladies? For Taylor's sake, let's hope so!
Changelog:
- Our story concludes…
- The morning after. Depending on what route you took in previous updates, that will mean different things
- Taylor has to check out of the dorm with Jessica before they leave for Christmas Break
- Taylor and Nikki go home for Christmas (with Molly if Taylor chose to date her)
- It's Christmas Day! The events that unfold will all depend on the choices made throughout the rest of the game
- The largest release I've ever done at 366 renders, 4 potential sexy scenes, with 3 traditional style (stop motion) animations, and 1 video style animation
DOWNLOAD
Win/Lin -https://mega.nz/#!lME11IxS!uMASUsqPMMgrmH6B-YWrOnAhZqplIxTSbjUzNdSIVD8
Mac -
https://mega.nz/#!MIcHSCLY!eqcxwj4Srp_eg7NuN7BqTGLhZ60LSY15BxQaJIeHJWY
Android -https://mega.nz/#!VYMFhCwI!aluNbRDnsKbEBxHvVNu5rXXueSOnG7BFembFAGZxCK8
Win/Lin compressed -
https://mega.nz/#!AMMFGS4R!mq71j-YVFBNYE-3HwOHE-8wjmlWITzBtWX1a6oSOr94
Mac compressed -
https://mega.nz/#!xNF3mACQ!HI2bXSRyVTqpwWt9nrO0v9nWn63aZzjuYgA1Pn4Qudw
Android (taboo edition)(v1.0) -https://mega.nz/#!FMdjHIoK!t7Csf8WOH2vf1GZmy_Db7hpYiuBCtrSucvIu6drW7sg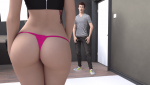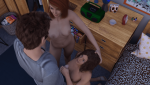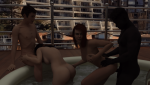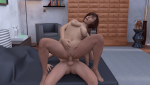 ​
Last edited by a moderator: