​
Developer: LeelaK SubscribeStar - Twitter
Version:
02025 (Chapter 2)
Release Date:
2020-03-24
Last Updated:
2020-09-18
Censored:
No
OS:
Windows
Language:
English
Voices
: English
Genre:
2D Game, 2DCG, Male Protagonist, Voiced, Fantasy, RPG, Combat, Big Ass, Big Tits, Incest, Milf, Spanking, Voyeurism
Overview:​
Follow our hero-in-training (Default: Mark), in his quest to master his family sword-style. He is the son of the legendary heroine, who once saved the world from chaos. His mother's fighting style draws powers from one's inner sex drive, but she thinks she can't fully teach him all the principles. So he will have to learn even more from his foxy masters, on how to turn his sexual tension into power! Yet, little does he know that his journey will be the beginning of something much greater and that the land might be in need of another legendary hero soon enough. Join him and his colorful party of sexy Milfs on a magical journey through Milfairy! A fantastic land of many mysteries, protected by the Goddess of absolute love!
Expect a mixture of a traditional JRPG, with combat, dungeon exploration, dating and sex games with the girls from Milfairy! Embark in a story that will join two unlikely star-crossed lovers in a quest to save their world once more and for all!
Changelog:
v.02025 release
Day/Night switch added to the MC's bed after the chapter is over, so you won't miss some nightime events. Removed some placeholder audios too.
v.02024 release - Chapter 2 added!
Minor bug/dialogue fixes + extended the time you can get Mariah's first shower scene till the boss of chapter 1.
Added some extra voices.
[Chapter 2]
1 new dungeon
1 new boss
2 Side-Quests (1 tutorial, 1 full)
8 new scenes + 1 new shower scene dialogue
New playable character
Mastery System access
6 skills to learn from 2 masters
5 Master Errands Mini-games added
Love Love Mode Interactive Mode added.
2 Love Love Mode scenes added. (Spanking)
44 new CGs added to the gallery (Current Total: 59 CGs)
Girls Intimacy Attributes cap = 5
MC Apprentice Attributes cap = 10
[Chapter 1]
Access to part of the Goddess Temple.
More items to collect earlier (Temple).
You can rename your MC by talking to the town's cat. :3
No new CG added to Chapter 1 yet (there are a few scenes on-hold, I'm prioritizing the main story for now).
[General]
4 Tension Drive modes (how to increase TP, under the technique menu).
Gallery now has 999 slots (to prevent as many future saves from becoming incompatible as possible).
The current available CG count is 59 (includes variations).
Added new proximity icons (shops, info, interactives, etc.)
Improved some animations and huds.
New menu backgrounds.
Developer Notes
:
Hello there! We made it to the second release, Chapter 2 is here and it officially closes the introduction to the story, world and main mechanics for the game. I hope you enjoy the game, a lot of love and thought is being put into it. Feedback would be greatly appreciated! Cya~! (^~^)/
DOWNLOAD
Win -
MEGA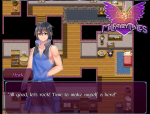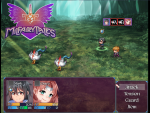 ​
Last edited by a moderator: