​
Developer:
Walkius
Patreon
Version:
0.6
Release Date:
2020-08-31
Last Updated:
2020-09-07
Censored:
No
OS:
Windows
Language:
English
Genre
:
3DCG, Male protagonist, Big ass, Big boobs, Sandbox, Kissing
Overview:​
Years after the first game, explore the life of a new medicine intern. College, hospital, home, evolve in this sandbox as you want. More real choices, a lot of character (old and new), less grinding. Enjoy this game, enhanced since the old one.
Changelog:
v0.5
- Updated: Main event. Meet your grandmother again, your father and also a new character relative to Rudy who will hang around in house.
- Updated: College main event. Continue the tutoring leading to new story.
- Updated: Neighbors story. Increase your relationship with Sophie AND Caprice. But be careful, dating Caprice could not please to everyone. New interactions in Sophie's home are available.
- New story: As a tutor, help Amy and Lisa to become a doctor. And first they need to learn new exams, and what's better than training together.
- New weekend event with Sophie & Caprice
v0.4
- One new consultation
- Updated: Neighbors event. Progression with Sophie, depending of your choices. At the end you'll be able to sleep to her home. A threesome route with Rudy is also available, depending on your choices (and facultative).
- Updated: Nurse Jane event. She's your girlfriend or your booty call, anyway, make things more serious with her.
- The new weekend system: A new menu to invite someone during the weekend. You can set something for Saturday and Sunday, cancel if you don't want. For now, you can invite Mercedes and Tamara at the beach, as long as Jane, and also Tamara using your hot tub.
- Gameplay updated: the quest tracker won't show the undiscovered quests and the finished quests (thanks Reflexbound for his help)
- Gameplay updated: all the dialogue will now show the characters' face. With expression depending on the dialogue. This will help to know for example if the character is angry or happy. It's been a lot of work to do that.
v0.3
- 3 new consultations
- Updated: Neighbors event. Progression with Sophie, depending of your choices. See her in your shower, or go to her place. Meet her little sister and choose which one you prefer (or maybe both)
- Updated: Main event with the newbies. Organize the freshman initiation with different outcome depending on your choices.
- New event with the nurse Jane: choose to make her a romantic partner or a booty call.
- Every times you can talk to someone, the icon will appear near them, reducing grinding.
- The face of the characters present in room will now appear on the icon (except in college because there is too many people).
- You can now change the quest followed without going into the menu (but sadly, the inactive will appear, I can't find a solution).
- Some old animations with Tamara have been remade.
- More save slots
- The game now keeps in memory your language. If you change, you have to restart the game.
v0.2.1
Here's the first version of Medschool, Love and Friends. There is already a lot of thing to do.
- Home and college implemented.
- Hospital partially implemented.
- The main story and three side stories.
- Mini game at hospital: do your own consultation.
- Few choices which will impact the future
- A replay gallery, for the erotic scenes
- Basically, you have something to do during all the first week.
- Several sex scene, with animations and sounds.

The grinding has been reduced:
- all the characters are available to talk all days.
- a lot of shortcut are here to move faster between the scenes
- a story can be followed directly from the HUD
- no need to be at home for breakfast or dinner (like the previous game)
- you can wait in the map menu
DOWNLOAD
Win -
MEGA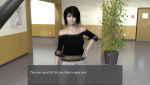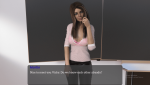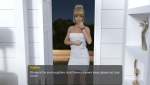 ​
Last edited by a moderator: