​
Developer:
Almond & Big Milk
DLsite
Version:
Final
Thread Updated:
2020-08-12
Release Date:
2020-07-22
Censored:
Yes (Mosaics)
OS:
Windows
Language:
English (edited MTL)
Genre:
2d game, 2dcg, Animated, Simulator, Bdsm, Male domination, Rape, Male protagonist, Groping, Oral sex, Vaginal sex, Titfuck, Sex toys, Trainer, Lactation, Censored, Japanese Game
Overview:
I'm the son of the head of a huge Japanese conglomerate.
Since I was young, I've gotten everything I want handed to me on a silver platter.
No one ever told me no, so I turned in to the garbage guy I am today.
My newest hobby is sexually training new maids.
I've already "trained" a bunch, and I have to see, nothing is as interesting
sexually as making someone completely subservient to you.
It's a labor of love, and the results are always worth it.
Once again, a new maid has arrived at the mansion, and her
first day of my specialized training course begins...
[A groping & touching simulation game]

Your target this time is an earnest-looking girl with glasses.
She has a plain face, but a voluptuous body.
It seems she has no sexual experience, so it should be extra fun training her.
Things start with some slapping, breast-groping, then soft teasing.
Next, the stun gun, and foreign object insertion...
And finally, rape...

This animation game features super-smooth animations that make for a highly fappible experience!
Enjoy her lewd dialogue as she is violated and gradually broken.

CV: MurasakiPerusya

[Character]

Name: Mai Hasekawa
Age: 19
Gender: Female
Interests: Reading, cooking, knitting
Personality: Docile, earnest, shy
Other: Her mother is a maid, so she's very familiar with that line of work.
However, she has no experience with men, or sex.
Installation:
DOWNLOAD
Win:
MEGA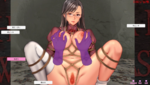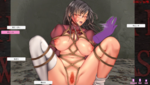 ​