Tech Devil
Administrators
​
Developer:
NRT RenTeam -
Patreon
-
RenTeam
-
Discord
Version:
0.1.0.0049 Alpha
Release Date:
2019-03-06
Last Updated:
2020-02-17
Censored:
No
OS:
Windows
Language:
English
Genre:
3DCG, Adventure, Male Protagonist, MILF, Incest, Big ass, Big tits, Exhibitionism, Fantasy, Management, Magic, Paranormal, Simulator, Teasing, Anal sex Oral sex, Vaginal sex
Overview:​
Our game, Lust Town, relates the tale of a young man who sees himself involved in a grand history full of magic, shady deals, drugs and corruption after meeting a special and attractive girl who hides a dark secret. Without meaning to, our protagonist will find himself turned into a lust mage and interested by the powers he received, oblivious to the dangers he'll be exposed to.
Changelog:
v0.1.0.0049 Alpha
[N/A]

v0.1.0.0048 Beta
In the new publication, we have added new features, such as the option of the memories in the computer (return to see erotic scenes already discovered), or direct access to the map of the town.
I do not recommend abusing the map, since many events shoot up at the doors, if you get stuck, it may be because of that.
Also, Linda will be in the brothel.
Traci will appear and we can see her intimate with her friend Samantha.
And some new things added.

v0.1.0.0035 Alpha
Totally remade in Ren'y. Still is in test phase.

v0.0.5a
Improved some chat images.
Included a video scene (the only one will be in game) in rudy second scene.
A total of 245 new rendered images, all of them in 720p.
Two new adult scenes
New characters intro (Neighbour, Gym trainer and some bad guys.)

v0.0.2c
Bugs fixed:
Motorcycle shop, you can enter after buy your hog.
You can't sell drugs or smg in normal store anymore.
Female cop in three stars brothel don't stuck anymore.
Some bugs on home spycams quest fixed.

v0.0.2b
3 New scenes (Rudy, Rachel, Alaina)
Police spawn
Brothel update up to level 3.
New quests
Fixed some bugs.
DOWNLOAD
Win -
MEGA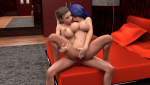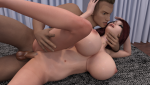 ​
Last edited: