​
Developer:
Stawer
Patreon
-
Discord
Version:
0.4C
Release Date:
2020-05-18
Last Updated:
2020-05-21
Censored:
No
OS:
Windows
Language:
English, Spanish
System requirements (min):
CPU: Core2Duo, RAM: 2GB, VRAM: 256MB,
Genre:
3DCG, Male protagonist, Oral sex, Handjob, Dating sim, Titfuck, Creampie, Vaginal sex, Anal sex, Mobile game, Harem, Animated, Romance, Groping, Virgin, Big tits, Footjob, Spanking
Overview:​
Welcome to Argleton, a charming city disconnected from the rest of the world, where you can relax, visit places of interest and meet its quirky inhabitants.
You will be able to form relationships with different girls, follow their stories and live sexy moments.
Changelog:
v0.3C
- 400 New Renders
- 2 New Animations
- 20-30 min of new content~
- The text box has been removed.
- Hundreds of bugs have been fixed.

v0.3B
-Added 1200 renders
-Added 60 min of gameplay
-New Character
-New Prim and Layla content added.

v0.2.52 HotFix
Some improvements on the android version.
Maxy quest log fix.
Multiple typo fixes.
Grammar correction in the English version.
Minor bugs.
This is the last version until v0.3 launch

v0.2.5
Improved Graphics (1500 renders aprox. from the first half)
Added 5 new activities (1 with each girl)
Added 3 new jobs (Gamble, Bar, Fishing)
Added Bar Upgrade.
Added 1 new Location.
Tons of bugfixes.

v0.2.3
- Minors bugs fixes
- Added 3 repeatable events

v0.2.2
- Bug fixes
- Android Build

v0.2.1
Bugfixes.

v0.2
- Added new story events
- Added new side events
- More sex scenes
- Some bugs fixed
- New Character
- New attribute (Appeal)
- Enhanced Graphics on new and (some) old renders

v0.1.2
Fixes in the english version.

v0.1.1
Charlotte fix

v0.1
First release.
DOWNLOAD
Win/Lin -
MEGA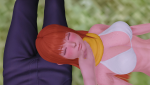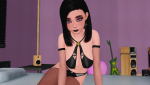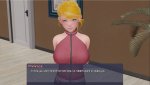 ​
Last edited by a moderator: