​
Developer:
Driod Productions
Itch.io
- Patreon
Version:
0.4.18
Release Date:
2020-06-01
Last Updated:
2020-06-01
Censored:
No
OS:
Windows, Linux, Mac, Android
Language:
English
Previous work
:
Making Movies (completed)
Genre:
3DCG, Animated, Male protagonist, harem, Mobile game, Groping, Fantasy, Tentacles, Teasing, Romance, Virgin, Spanking, Strategy, Stripping, Turn based combat, Sex Toys, Oral sex, Vaginal sex, Handjob, Anal Sex, RPG, Sandbox, School setting
Overview:​
"We thank you for your application to the Master of Arts in Applied Thaumaturgy (Evoc.) at Edinburgh University. After careful consideration it has been determined that you are hereby admitted to the 2019 intake."
Welcome to the world of Magic, where demi-Gods drink in your local pub, and the great grand-daughter of King Arthur is your study-buddy. Fight your way through the Paths of Elsewhere, romance a variety of gorgeous women, and discover your destiny.
Changelog:
0.4.18
- Changed how characters interact with videos, and used that to improve emily's first appearance and Chloe's cat transform
- Fixed a bug where cards reset in Elsewhere when exiting combat
- Fixed how Battle 1 is set up (auto-trigger at round X, bumped up HP and damage for minotaur).
- New Akane slice of life event at starcucks, triggers past day 63. Secondary optional trigger for the Act V date
- Last typo pass
0.4.17
- Drinking at grassmarket shifted to avoid triggering after date 1
- Bella won't trigger her nudge email until you meet her
- adjust the space used by the narrative text
- adding effect stack when there's already an effect applied does -1 effect
- possible to exit elsewhere with UI still present
- possible to enter elsewhere with calender UI enabled
- not scrolling to bottom of page when chosing log
- RMB click should dismiss save/load UI and log
- shield blowthrough returning incorrect values
- jukebox UI was overlapping the topmost title
- added a new theme (Val's theme, used in Act V)
0.4.16
- New Chloe scene (triggers after day 65, purchase from computer)
- New renders for Akane's elsewhere session
- typo pass
0.4.15
- Two new scenes with Akane at Rest in Elsewhere
- Cleaned up the Gem Shop screen
- Added a potential fix for shield blow-through
- Added additional guards for exiting elsewhere with the wrong UI
0.4.14
- New outfit for Molly
- New scene with Molly at the Studio
0.4.13
- Cleaned up some of the video sequences in Act IV
- Fixed the bug where the first line after a fullscreen video plays strangely
- Fixed missing/incorrect faces in a couple of scenes
- fixed a bug where you could get Bella's strip poker even happening at grassmarket
- Fixed a bug that could cause Olivia's dialog setting up Black Rose III to fail
- Added a check to stop video for Chloe's transformation before proceeding too far into the questline
- Fixed bella sends her e-mail on day 24, but it's possible to meet up with her and have the event at the gym on day 23
- Added a new email from Molly, triggering day 71, and a follow-up the triggers one day later. Followup opens up the new Studio location (nothing there yet)
- Redid Mollys's facial animation
- Timeline checked the kissing scene with Emily in Elsewhere to be <54 (when he starts using the Schwartalf armor)
- Finally nailed down the bug that caused some turkish players to be unable to play the game
- Matthew event (day 80, moved into Act V, but visible as a preview)
0.4.12
- Added a gem shop, triggers from Quartermaster after day 30 (if you've bought something)
- Added a bunch of guards to get rid of exceptions in Quicksave and Addressables
- Added support for auto-triggering a mail if day > X.
- Added a new mail from Molly
- Dragonslayer limited to once per run for now
- 1st Fight, Minotaur bumped up in HP
- Black Rose III. To trigger, make sure you've completed Olivia's quest-line. Go back there, chat with her. That'll unlock Black Rose III at night in Starcucks
0.4.11b
- Disabled the load-from day code. Needs more time in QA before setting it global
- Changed up the URLs for musicians with patreons
- Cleaned up the About game page
- Fixed up some small UI tweaks
0.4.11
- Fixed up Jukebox issues, added additional guards for playing music and tracking errors
- Cleaned up Wallpaper UI behavior at wierd resolutions
- Tweaked Olivia's dialog prep for Black Rose III, and temporarily removed Jenny (not done yet)
- Cleaned up the calendar
- Entering Elsewhere sets music bg_elsewhere
- Removed Kitsune/Akane as people you can talk to at a rest-stop
- Speed clicking now works in Elsewhere
- Fixed up missing calender dates in Act IV
- Cleaned up the close button in GemUI (had some legacy text)
- Wallpapers were re-added each time you opened the wallpaper UI
- Fixed exiting to menu while in a video makes the music stick around while in the menu.
- Exiting to main menu from elsewhere would leave UI on screen
- Cleaned up aspect ratio correct for super-wide screens
- Force clear video first frame (fixes a problem where a one-frame hangover from a previous video would persist)
- Fixed a bug where a character would sometimes 'pop' for a single frame, before appearing
0.4.10
- Fixed "load from day" functionality not working properly
- Typos and bug-fixes
- Added new animation to Day 75 with Emily
- Olivia event
- Fixed up scrolling issues for credits
- Added a jukebox at the Crowley
- Cleaned up initial savegame feel
- Fixed a buggy export of Emily that made her new armor look low-res
0.4.9
- Katie event in grassmarket (day 69+)
- Fixed missing exit widget for wallpapers
- Fixed My New Family not re-triggering
- Fixed up how background videos are triggered and stopped
0.4.8
- Full typo pass
- Added ability to change Lady Aoife's name to the PC
- Added additional guards to dragon fight
- Fixed Schwartalf missing (he was actually there, just 5 pixels high)
- Fixed up Kitsune handing out both Special and normal Ingredient
- Disabled state-changing behaviour from Settings screen during poker game
- Fixed up some UIs that were badly behaved in ultra-wide (mainly android widescreen) aspect ratios)
0.4.7
- Fixed the issue that Visual Effects + Videos didn't respect audio volume
- Rewrote Akane's scrying to allow vertical and horizontal sorting
- Kitsune event at shrine
- Updated the easter egg
- Added guards/triggers for two Act IV calender events that were visible
- Junk gems no longer drops as loot
0.4.6
- Added guards to prevent discards, lightning-stun, etc from disrupting planned combat dialog
- Fixed auto-saves for start of day events (was broken by the new experimental 'save at the start of each day' code; need to update the UI to display those)
- Redid the end of act screen
- Muted loading-screen video until I can track down what's going on with the high volume
- Fixed a bug where the remainder of a hint-card could cause an exception when using Molly as the chosen
- Act complete's autosave added to the save-list without having to restart the game
- Added a first pass Reload last "day start" calender
- Easter Egg added, triggers after day 55 drinking at Grassmarket at night
- Dragon loadout modified
- Wraith loadout modified
- Fixed Ice Elemental Grunt having an fire4 gem for straight flush
- Redid Sarah's office outfit
0.4.5b
- Resized some of the character sprites that were a little fuzzy
- After talk with dylan in coffeeshop, MC remains behind
- Need to trigger Emily's theme at the start of Day 62 date
- Incorrect head in one of the lines for Molly/Schwartalf
- Some minor typos
0.4.5
- Rewrote how videos are applied to make them work on Android
- Rewrote the Computer shader to make it work on Android
- Fixed a possible Act III end to Act IV transition issue
- Fixed a bug in Knights of the Lake scene where emily could be ignored
- Resized Schwartalf portrait to avoid clipping
- Fixed shield overflow returning the wrong value
- Elsewhere portal open from day 13 instead of day 14
- Lich & Dragon are now immune to stun damage
- Molly's date adds two continuity guards (not destroying golem, not asking about the restaurant)
- Various typos fixed
0.4.4
- Fixed bug in reading in starcucks (caused by Repeat flag being toggled off)
- Bella's special bolt can trigger once/day
- Fixed CardGame UI remaining on fullscreen videos triggered from Card battle
- Exiting to main menu from pokergame now correctly shuts down the UI
- Changed dialog for Keith if it's the first time you meet him
- Updated Emily's Armour Outfit (re-rendered with better lighting, and multiple pieces)
- Emily's Theme remastered.
- Poison now bypasses shields
- Rewrote Dylan's Coffee Shop dialog, and extended it a bit
0.4.3
- Improved chloe transform video
- You can now train with Emily at the Glade (trigger from portal)
- Dylan will get a book from Diana, you can read and discuss it with him at the Coffee Bar. Relevant for Book 2.
- Fixed Cluster gems
- Typo pass cleanup
- Main Menu tweaks to remove cards getting clipped, icon video being half-sized on android
0.4.2
- Redid Chloe's cat transformation as a video
- Game+
- Bella e-mail triggers 2 days after meeting her and katie at the grassmarket at night
- First meeting with Matthew Burke (Enter Shrine in Elsewhere with Emily / Sword > 10)
- Re-rendered and tweaked several videos
0.4.1
- Rewrote how videos are applied and cleaned up the control I have from script
- Fixed up the missing End of Act savegame sticker
- Emily's Day 75 night
- Fixed bug in Elsewhere and Companion abilities
DOWNLOAD
Win 64 -
MEGA
Win 32 -
MEGA
Linux -
MEGA
Mac -
MEGA
Android -
MEGA
ONLINE
WALKTHROUGH
STRATEGY GUIDE
WIKI
WALLPAPERS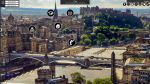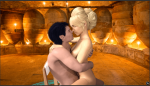 ​
Last edited by a moderator: