​
Developer:
Remtairy
Patreon
- Twitter
Version:
0.5q
Release Date:
2019-12-22
Last Updated:
2020-06-18
Censored:
No
OS:
Windows
Language:
English
System requirements (min):
CPU: Pentium4 2.0 GHz; RAM: 1 GB; VRAM: 128 MB;
Genre:
2D Game, 2DCG, Female protagonist, Anal sex, Creampie, Titfuck, Groping, Spanking, Corruption, Monster, Group sex, Oral sex, Vaginal sex, Footjob, Big tits, Turn based combat
Overview:​
In Karryn's Prison, you play as Karryn, the new female Chief Warden of a notoriously lenient prison that has just rioted. Will you subjugate the rowdy inmates through force, or will you be subjugated yourself as your resistance towards their nonstop sexual advances starts dropping? Shape yourself and the prison the way you want to with the Edicts system! Struggle against sexual advances with the Willpower and Desire system! Become more and more vulnerable to sex with the Passives system! The current alpha version has gameplay up to the boss of Level 1.
Changelog:
v0.5q changelog
v0.5n - v0.5b
v0.5n
Karryn will now need to be a bit undressed for enemies to be able to use sex skills on her
The Kick Out skill during the waitress side job will no longer auto select a target for you to avoid confusion
Minor balance tweaks, bug fixes, and text corrections
v0.5k
Fixes a bug where Karryn will get stuck behind the reception desk if she previously lost during the receptionist side job before.
Minor tweaks and text corrections
v0.5j
Tweaked with some settings, hopefully the performance is now better for people who are reporting decreased performance after upgrading from v4 to v5
Made some balancing with Karryn's Resists
Minor adjustment and bug fixes to the receptionist side job
Karryn will either have to deal with goblins or guards after losing all stamina and energy during the receptionist side job
Minor CG and text corrections
v0.5i
Fixed Skewer and Slam disappearing after buying certain Edicts
Attempted to fix some bugs that rarely appears during the receptionist side job
v0.5h
Added a new short post scene for the first time that Karryn has been defeated to explain the new defiled halberd mechanic
Added 2 more titles
Enemies with rare prefix variants will now in addition to having a different colored name, be palette swapped so it's more obvious that these enemies are a bigger threat
Fixed certain enemy behaviors during the receptionist side job
Fixed your mouse not being usable after a very specific pattern of masturbating in the office, getting invaded, and then losing during that invasion battle.
Fixed a bug with goblin creampies in the Japanese version
Minor text corrections
v0.5g
The game should no longer freezes after using Restore Mind while Karryn has no stamina
Fixed black screen from sleeping with low Order but still above zero Order
You should now be able to work at the bar after working at the visitor center
Fixed receptionist related passives not being obtained
Fixed waitress related passives being mixed up with receptionist related passives
Fixed certain enemy behaviors during the receptionist side job
Slimes should no longer ejaculate multiple times in a row during Lvl2 Defeat
Minor CG and text corrections
v0.5f
Reverted a v.5 optimization change because people with high FPS monitors were reporting significantly worst performance in v.5 compared to v.4
Changed how energy regen works
Changed Restore Mind to immediately switch into Action Phase
Minor text corrections
v0.5e
Tinkered with the Restore Mind skill
Added minor stuff to the receptionist side job
Minor text corrections
v0.5d
Fixed a bug related to obtaining a Flaunt passive
Fixed a CG bug with the titty fuck CG
Restore Mind now displays a message to tell you how effective it was
Fixed the 5th accessory slot not granting all of its bonus
Tinkered with the guards defeat CG
Tinkered with some stuff here and there
Minor text corrections
v0.5c
Fixed a bug with receptionist side job if you ended the battle with paperwork still incomplete
Fixed a CG error when Karryn runs out of stamina
Fixed a bug at the end of the Level 2 boss fight
Fixed a CG issue during the waitress side job
Fixed an error caused by using the Restore Mind willpower skill
Tinkered with some receptionist side job stuff
v0.5b
Fixed a bug with footjobs
v0.5
Level 2 Defeat, Receptionist Side Job, Guard Defeat
New sex position with the guards at high guard aggression
Hundreds of new facial expressions combinations
Thousands and thousands of new battle dialogue (As of v.5a, guard, rogue and nerd dialogues are not translated into English yet and will show up as only quotation marks ingame)
Completely new system to support new facial and dialogue variations
New cut-ins
Lots of new Settings. Please take a look at the ingame Settings and read over all the new options especially if you're confident in your PC's ability to run the game
A few new obtainable titles, edicts, and passives
Rebalanced effects of dexterity, endurance, agility and mind
Probably changed the effects of quite a few passives, accessories and titles
Changed sound effects
Mechanic gameplay changes here and there, too numerous to remember, and some of them are secrets
v0.4u Changelog
Fixed a bug with the standing handjob
Changed the skill text of the bar drink skill
v0.4t Changelog
Fixed a few minor bugs and typos
v0.4s Changelog
Fixed a potential infinite money exploit
Fixed the art of two CGs
Fixed a few minor bugs
v.4r Changelog
Modify the code for Resist Orgasm skill so that Karryn has a chance to reapply it again before its effects wear off
Fixed Edging Control not working properly
Fixed ejaculation related orgasms not being counted correctly
Fixed a bug with Level 2s Boss
Fixed a few minor bugs
v.4q Changelog
Added a counter on the screen when a Level is Rioting to that tells you how many rooms left are still rioting
Fixed erect enemies being subdued by normal attacks not being counted towards Passive achievement
Minor bug fixes
v0.4n Changelog
Fixed the Shorter Defeat Battles setting not working properly
Fixed a bug with bar waitress Titles
Added footjob and rimjob records and stats into the Status screen
v.0.4m Changelog
Fixed a display issue that happens during cutscenes when the new pubic hair setting is turned on
v0..4L Changelog
Fixed an issue with the CGs for Karryn falling down
v0.4j Changelog
Strengthen the bar tables to not explode during brawls: take two
Fixed toys disappearing when they weren't supposed to when switching to a sexual position
Dildos now properly break Karryn's hymen!
v0.4i Changelog
Compressed most of the images so that the game hopefully runs a bit better on PCs that were struggling to run the game before
Slimes have lower charm requirements now!
Buffed up Secretary Mode (easy mode)
Thugs no longer spawn in the first Level 2 map so players have a safe space to always gain a bit of exp, just like in Level 1
Added sound effects to some of the stuff that happens during the bar waitress job
Removed the scrollbar from top right of the battle screen
Bar goers will stop asking Karryn to flash them when she has never been known to do something like that (aka Karryn now needs a certain passive for customers to even ask her for a flash)
Added an icon to indicate the customers in the bar who are currently drinking something
Fixed goblin edicts not applying plus/minus Control properly
Karryn now starts off temporary disarmed in Invasion battles!
v.4h Changelog
Fixed autosaves not working after losing to a boss
Fixed willpower skills not working correctly after the change in v.4g to prevent from Karryn autolosing after using her remaining energy to recover stamina
v.4g Changelog
Added new CG to the goblin cunnilingus scene
Strengthen the tables in the bar to not explode during brawls, bugging the whole thing out
Karryn will not be automatically defeated if she has no stamina and use her remaining energy to try to recover her stamina
Fixed some CG layer issues
Various typos
v.4f Changelog(Note: If you defeated the Level 2 Boss in a previous version, you may have to fight him again, sorry about that.)
Fixed a CG layer issue with titty fuck scene
Fixed Level 2 Boss repeating even after winning (2nd attempt)
Fixed a semen CG related issue
Nerf guard stats by a bit
Nerf the damage of non-charged enemy strong attacks by a bit
Fixed not getting game over'd properly while using the Beautiful Warden title
Various typos
v.4e Changelog
Fixed the phenomenon of multiple enemies taking up the same sexual slot at the same time (multiple enemies being given a blowjob or left handed handjob etc)
Corrected the BGM for the bar waitress job.
Modified the Rioting system to decrease order the longer a Level has been Rioting
Fixed Level 2 Boss repeating even after winning
Hopefully fixed slime cumming for an eternity
v.4d Changelog
Fixed a CG bug with Karryn
Fixed a CG bug with titty fuck scene
Fixed a few bugs with the sex scene in the bar waitress job.
Rewrote the code for the sex scene in the bar waitress to be unique from other normal sex scenes
Fixed a bug with not being able to do any more guard battles after a certain point of guard aggression was reached
v.4c Changelog
Fixed no mouth appearing in kick sex scene
Fixed a bug with CG disappearing while having sex during the waitress job
v.4b Changelog
Added scrollbars to long menus
Fixed a bug in waitress job that would cause all options to be grayed out
Fixed a bug with not being able to move around in the bar when there are no customers
Fixed a bug with masturbating in Level 2 Guard Station
Added a failsafe for the Defeated battle when Karryn's charm is too low to make someone who ejaculated get hard again
v.4a Changelog
Fixed a bug with using a save from v.3
Fixed a footjob bug
Developer Notes
:
DOWNLOAD
Win -
MEGA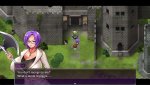 ​
Last edited by a moderator: