Tech Devil
Administrators
​
Developer:
KlonHad
Patreon

Version:
0.9.2
Release Date:
2020-03-16
Last Updated:
2020-03-19
Censored:
No
OS:
Windows, Linux, Mac
Language:
English
Genre:
Real Porn, Female protagonist, Multiple protagonist, Anal sex, Big tits, Big ass, Blackmail, Cheating, Humiliation, Male domination, Oral sex, Spanking, Vaginal sex, MILF, Humor, POV, Simulator

Overview:​
HookApp is a game that will have multiple playable characters using an online dating app. You can use it for fun, Getting laid, Or even finding a relationship. In the app you will find several profiles for you slide right (like) and slide left (dislike), When you download the app you decide how you wanna go about making your profile, You can make it well known that you're looking for a hook up and you can choose to build a profile that's looking for a relationship. After you slide all the profiles in your area, You would have several matches to pick from, Some profiles would never match with some profiles because of their preferences, Weight , Age, Interests etc. Some wont match with you if you're looking for a one night stand and some wont match with you because you're too serious on an hook up app. Some would only match with one of the playable characters. Your choices will affect dialogue and scenes and will lead down different paths. If you don't wanna talk you can send a nude photo in the beginning of the conversation signalling you're dtf, Some characters wont like it, Others will go straight to bed with you for it.
Changelog:
v0.9.2
4 different endings for Krystal (which will see more matches and endings in the future). The different endings depend on the amount of successful matches you had, Old saves won't work so restart the game, Not only are there 4 endings but 5 extra scenes which are epilogues to be unlocked through each match, To get the ending simply choose to uninstall the app.

v0.8.5
Adding a new match for Eva and including the new graphic in the game that hopefully makes it more immersive as well as several bug fixed from the previous updates

v0.8
introduces several choices in this match that will effect the next match introduced to the game in Eva's path. Next update would be a huge overhaul to the game that hopefully will make it more immersive

v0.7
0.7 is out with a match for Eva and a match for Lynda, Both have a lot of choices of dialogue and scenes in them, I have only 3 more matches planned for the html version of the game which means next version would probably be 1.0 Alpha where i leave the html version and go onto Ren'py if things don't change.

v0.5
Charles as a match for Lynda, Different dialogue choices would lead you to 4 different paths, And within those paths you have different choices that will lead to different scenes. It took a while because i added many many choices and outcomes and i always playtest/ Spellcheck my game which make my process a bit slower

v0.4
Adds the entire Darrel match with Krystal
Adding a new mechanic to the game, a bet you can have with Darrel if you made all the right choices
You can win or lose the bet leading to different results and the use of the new mechanic
Tons of scenes and a lot of outcomes to explore with this new match which is a huge update that introduces a lot into the game, the different choices with John would also affect the outcome in 0.4...

v0.3.3
N/A

v0.3.2
You can now match with John as Krystal and fully pursue it.

v0.3
Another Genre is covered now with Eva's new pursuable match Dominik, Due to the character's archetype the dialogue is shorter but there are multiple options during sex.

v0.2.9
Give the option to catfish Justin into fucking you as Krystal despite his disliking of bigger women.

v0.2.7
Give a new match you can fully pursue as Lynda which is a direct consequence of matching with John and having sex with him.

v0.2.5.2
Giving you the results of your interaction with John after you pursue matching him.

v0.2.5
Introduces another match that Lynda (milf) can pursue, This match has already several choices inside of it and will also effect and elicit different reaction from the match i plan to add to the next release .

v0.2.1
Added the option to turn off the inner monologue as several comments on the thread suggested as well as some small fixes to the game.

v0.2
Introduces the milf Lynda (Lisa Ann) With 1 finished match you can fully pursue and different outcomes/scenes results based on your choices

v0.15.5
Added a new sliding interface when you decide who you wanna match with.
Fixed some spelling errors bugs

v0.15
Eva is the newest playable character in the game with 1 working match you can fully pursue and a sex scene of course

v0.1
First release.
Developer Notes
:
Im new to programming so i'll learn as i go, Making it more streamlined, Better writing and even better graphics.
There's a patreon for those of you that want to support me and this game, Patreons will get the game earlier then free users and will get even more benefits in the future, Enjoy the game
DOWNLOAD
All -
MEGA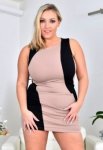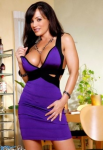 ​
Last edited: