​
Developer:
DowN -
Patreon
- Discord
Version:
0.5.0
Release Date:
2019-12-28
Last Updated:
2019-12-28
Censored:
No
OS:
Windows
Language:
English
Genre:
3DCG, Male protagonist, Big tits, Cheating, Cuckold, Incest, Interracial, Female protagonist, Futa, Hotwife, Oral Sex, Parody, Threesome, Vaginal Sex, Virgin
Overview:​
Take Diablo2 + Wow + Honey Select + The Combat System from Chrono Trigger RPG MAKER MV + a little bit of naughtiness and you'll get a very bizarre game.
Follow the journey of a powerful and arrogant warrior who won the war against the demons, but peace is stopped when the demons try to take revenge on our hero in the middle of his wedding with his beloved girlfriend. The massacre of his comrade is only the beginning, the hero got cursed by the evil forces of hell which turned him into a girl, she will be humiliated and strangled for four years until her badass stepmother comes in to rescue her.
Changelog:
v0.5.0
- Enhanced graphics
- Enhanced music
-100 new CG
-New playable characters (Anabel,Devah, Tony, Alexy, Remi and Milla)
-50% of the characters were killed
-5 new videos, some of them are crashing with a 5% chance
-Now, the enemies use skills to force the Protagonist to do Blowjob and put fingers in pussy
-the translation is bad. as usual.
-Play with Dumella and raise an army of children
-Now a new rule, the anekis become adults with only 1 year(except Dumella's children, they grow up instantly )

v0.4.0
+ 245 Cg
+ 6 animation
Now it is possible to buy more loot box with gold. talk to an NPC who is in Fort Nox.
+ 2 Bosses
+ Gift for Gine, lesbian scene
+ start of two more game routes
+ Dumell's nightmare, defeat Syta to free Dumella
+ Meeting Cecilia and Soraya
+ Hendigo found!
+ Milla's sacrifice
++++ etc etc
+ New rare items
+ 38 AF Figures of some girls to collect
+Some events and NPC will appear when you get many Reputation points with the soldiers of Fort Nox.

v0.3.1:
Bugfixes
DOWNLOAD
Win -
MEGA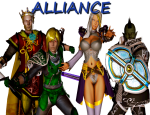 ​