​
Developer:
G-Blood
Steam
Version:
2020-01-30
Release Date:
2020-01-30
Last Updated:
2020-02-06
Censored:
No
OS:
Windows
Language:
English, Japanese, Chinese
Genre:
2DCG, 2D game, Male protagonist, Puzzle, Monster girl, Big tits, Big ass, Stripping, Vaginal sex, Groping, Teasing, Sex toys, Creampie, Titfuck, Anal sex, Bdsm, Animated, Ahegao, Oral sex, Fantasy, Spanking, Voiced
Overview:​
You want the girls? You want to become a Hero? You have to rescue em all! H-Rescue is a game that combines match-2, simple puzzle and beauties. How the story goes is base on your choices, and the fate of the girls will be in your hands. Beware the bad choices. But first, CAN YOU RESCUE EM ALL?
In an investigation of the missing girls, our main character and his support mage uncover a strange event in a cave. Meet the captured girls, rescue them, learn more about each girl's story, and decide their fate. And this choice will completely changed his life.
And one more thing, this game is not easy and not have any cheat. Let's find out if you think you can complete it.
Changelog:
2020-01-30
Initial release
Developer Notes
:
Game's Features:
Lots of animated CG girls to Rescue
Funny dialogues
2 kind of puzzle gameplays
Good music
Story goes base on choices
To find out the whole story by completing the puzzle
( P.S: don't tell my Wife about the DLC )

By the way, If some one run out of time in the second puzzle, you can press on the keyboard
↑↑↓↓←→←→BA
to see magic happen

This game features the voice of missmoonified
DOWNLOAD
Win 64 -
MEGA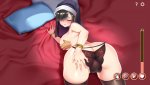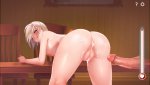 ​