​
Developer:
FWFS
Patreon
- DeviantArt
Version:
1.0
Release Date:
2019-06-14
Last Updated:
2019-06-17
Censored:
No
OS:
Windows
Language:
English
System requirements (min):
CPU: i5 / RAM: 4GB / VRAM: 1GB / HDD: 5GB
Genre:
3D game, Animated, Fantasy, Male protagonist, Female domination, Graphic violence, Rape, Scat, Urination, Big ass, Adventure, Combat, Groping, Vore
Overview:​
Perseus demigod, men's last hope, battles the Goddesses of the Trampling to stop them from conquering heaven and earth but there is a lot of challenge awaits him. Either Perseus will defeat Hera, Queen of the Goddess or the humanity will be crushed under her feet.
WARNING: This game includes scenes with scat and vore.
This Game Features:
- Real 3D Rpg Style Medieval game
- Mighty Goddess and Mistress opponents
- Face Sitting
- Smothering
- Trampling
- Shrinking
- Crushing
- Pissing
- Farting
- Vore
- Scat
- All kind of Full Weight Stomping, Grinding, Sitting, Standing!
Changelog:
v1.0
N/A
v0.95
- No new content
- Some changes to a couple of already existing fights
v0.91
TBD
v0.71
You should not login to the previous versions from the version 0.61a otherwise you will lose your saving files. You will be able to access from here if you want to back up your saving files. C:\Users\User Name \AppData\LocalLow\FWFS\Goddess of Trampling
Stage 2-2 The Soul Breaker is available.
Jeanna's [Flats Shoes] skin added in shop.
Giantess Warlord Jeanna, The Soul Breaker
New Skills:
[Slave Training] Every beat of Jeanna leave streak in your soul. These streaks accumulates at Broken Soul Bar.
[Broken Soul Bar] However you will be able to use your abilities less if the Broken soul bar gets increased.
[Learn Your Place] You are vulnerable when your soul was broken. When this happens, Jeanna The Soul Breaker will remind you where you belong to.
[Submit to Divine Ass] (Anal Vore) The Soul Breaker's Divine Ass may be the last thing you'll see in this your pathetic life.
[Abyss of the Giantess](Vore Death Move) Perseus's skeleton will lie in the Abyss of the Giantess forever or next poo.
[Dirt Beneath Feet](Full Weight Trample) Frost Witch and Jeanna's the deadly combination attack.
[Perish Beneath Soles](Face Crushing Death Move) None survive The Soul Breaker's feet! Especially the small faces of slaves.
Coming in next update:
[Into the Goddess shoes](Insole) Jeanna loves pressing the life out of you worms.
[Smelly Grave](Insole Death Move) Jeanna feels her weight press the life from your broken body in her smelly shoes.
[Bleed For Me] Will you ?
v0.51
New enemies; Amazon Warrior Princess & Amazon Frost Witch, Goddess Jeanne d'Arc.
Young Perseus.
Boy Perseus's model has been improved.
Gaia's stage graphics improved.
Game performance has been improved.
AAA Partical system added.
Professional sound actress hired.
Boss fights will be separeted in different files in order to decrease download size after this version but saving files will be together.For instance, you will be able to use the golds that you won from Gaia fight for the other fights.
Amazon Sisters
New Skills:
[Amazon Rules] Combined attack of sisters can deal serious damage.
[Little Slave] The eyes of the Frost Witch may shrink you, but her sister wants to crush you too when you are so small. Then let the game begins.
[Rock,Paper,Scissors,CRUSH] Amazon sisters will play Rock, Paper, Scissors in order to decide for your fate.
[Under The Magical Feet] Frost Witch will jump stomp on you until you die. Carreful with frosty spikes.
[Under The Royal Feet] Will be in next update.
[Sisters of Weight] You will become a dirt under two sister's all weight.
[Worship Your Princess] Frost Witch like to watch you, when you worship her sister's huge ass but if you struggle to escape her ass, she will punish you.
[Throne of the Princess] Your face shall serve as a throne! Don't move, thrones do not breathe.
This is not a final version, graphic updates and more skills are coming.
Goddess of Trampling v0.41 Patch Notes:
Gold currency added.
You will earn some gold when you beat the Goddesses every time.
Your save data can be used every next updates and the store will be available soon with lots of awesome stuff.
Start collecting your golds.
Overall graphics improved.
Game performance has been improved.
GODDESS GAIA New Skills: [Fart] (True Believer hotpocketshogun's wish) The Goddess can fart into your mouth while she sits on your face and it causes [Fart Sickness].
[Fart Sickness] You can't heal yourself when there are Goddess farts in your lungs. [Melting] The Goddess's bite makes you melt.
Escape her mouth before too late.
Changes:
[FaceSitting] Damage reduced slightly.
[Fullweight Trampling] Damage reduced slightly.
[Bites] Damage reduced slightly.
[Heels] Heeled shoes are visible but wait next update.
PERSEUS Changes: [Vore Struggle Heal] Now gives 50 SP (was 25)
v0.31
Patch Notes: Overall graphics improved.
Game performance has been improved.
GODDESS GAIA New Skill: [Shrinking Blow] True Believer Tiynsuit's wish. Changes: [FaceSitting] Damage reduced slightly.
DOWNLOAD
Win -
MEGA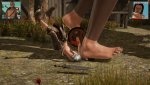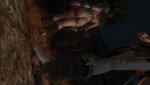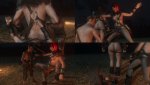 ​