Tech Devil
Administrators
​
Developer:
Dark Love
Version:
0.03
Release Date:
2020-04-02
Last Updated:
2020-04-08
Censored:
No
OS:
Windows
Language:
English
Genre:
3DCG, 2D game, Fantasy, Male protagonist, Female protagonist, Big tits, Big ass, Teasing, Multiple Endings, Multiple Protagonist, Virgin, Adventure, Religion, Romance, Rpg

Planned content: Cheating, Corruption, Moral degeneration, Vaginal sex, Anal sex, Titfuck, Oral sex, Group sex, Masturbation, Blackmail, Sexual harassment, Graphic violence, Interracial, Female domination, Spanking, Voyeurism, MILF, DILF, Creampie, Footjob, Humiliation, Harem, Lesbian, Ntr, Stripping, Combat, Exhibitionism,
Overview:​
"Fragile Innocence" - is a RPG-style story-oriented open world game where your decisions shape the future of two main characters. You take the role of Prince Philip and Princess Isabella,the future rulers of neighboring kingdoms. Due to a decision made by their parents they are set to get married. Just before the wedding a strange chain of events takes place, which forces them to continue their journey separately. Will they find a way to be together again? Or maybe they will decide to find a new love? You will decide how the story unfolds. The game will touch themes such as: long distance relationship, coming of age, moral corruption and cheating.
Changelog:
0.03
Added new quest: A night to remember
Added 5 new scenes (some scenes may change slightly or profoundly depending on player's choice - a scene with Gia changes depending on the choice that Philip made earlier in the game)
Introduced 4 new characters: Emmanuelle, Elvira, Annaya and Marquess Silvio Ambrosi.
Added 1 battle scene.
Repopulated few districts of Asturia with npc.
Added sprites and busts for few characters, including new ones for Isabella and Philip.
Added new maps: Violet Rose, Royal Conservatory, 2 levels of the cellar and a hallway that leads to servant quarters.
Made minor design changes to few maps and completely redesigned Dining Room.
Added golden map pointers
MOST IMPORTANT: Fixed the door in the Council Room.
0.02
Added 2 new quests: Royal Duty and The Master And The Muse (ongoing)
Added 6 new scenes (some scenes may change slightly or profoundly depending on player's choice)
Introduced 7 new characters
Added 2 minor battle scenes
Repopulated few districts with npc
Added sprites and busts for few characters
Added new map: Painter's atelier
0.1a
Changed game font
Fixed grammar mistakes
Added mini label for Lady Agatha
Changed color of internal monologues to make dialogue less confusing
Slightly compressed images
Made some quest objectives slightly more descriptive
Small bug with Grandma Elia being present in two places at the same time is fixed, but will be included in v. 0.2
Fragile Innocence v0.1
Developer Notes
:
The game is developed in RPG MV. I don't plan to change the engine. Deal with it. I like the open world feeling it gives and it will allow me to reduce amount of time I have to spend on boring 'transitional' type of renders (ie those type of renders that lead from one important scene to another). That being said, it doesn't mean I took lazy approach. As you can see the game doesn't use basic RPG MV assets. Every single map was made by me in Photoshop. You would be surprised how time consuming it can be.

I don't plan to switch to Renpy anytime soon. It's a good engine and I play quite a few Renpy games myself. It's just doesn't fit to my workflow. Deal with it. Maybe one day I will want to learn programming with this engine. As for now RPG MV is perfect for me. I also realized that the game isn't compressed. I will try to find a way to change the size of the game. As soon as it will be possible I will port the game to Mac/Linux/Android. It's more about uploading it to servers than anything else. You have to be patient.

I don't know when exactly the next update will appear (I will release some update within next 3 months for sure, but when? That's the question). I must see, how quick I'm really able to work. I have fulltime job and a computer that isn't exactly NASA level. I was working on this game on and off since march 2019. Since then I have learned the basics of Photosop, DAZ studio and RPG MV. I want to be fair with all of you.

When it comes to netorare aspect of the game, I will say this: I don't like cuckold stuff. If the game will get ntr tag, it's becasue there are routes with 'cheating'. Isabella and Philip are both fully playable characters. What will happen with their relationship depends on the player.

Early in the game Isabella will have more exposure than Philip. The only reason of that is the fact that the story takes place in her Kingdom. When the prologue will be finally finished (I would say within 2 next updates) Philip will travel to a different location, where I will introduce many new female characters that he can interact with.

Once again I want to mention, this is not a game about slutty female MC that cheats on her weak boyfriend with beta personality. The story will revolve mostly on corruption and seduction of both characters.

I'm waiting for your suggestions and constructive criticism (If you want me to change absolutely everything about the game then it's not constructive criticism. It just means the game is not for you). Bear in mind I'm not native english speaker, so some lines may sound wonky and stiff. I have already noticed a few minor grammar errors during the scene with Isabella and Philip at Royal Baths. I fixed it - Letsupload mirror contains fixed dialogue (this version also doesn't have encryption code).
DOWNLOAD
Win -
MEGA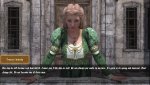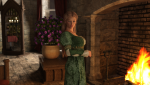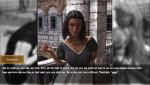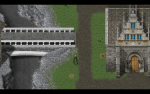 ​
Last edited: