​
Developer:
Salia Coel
Patreon
-
Instagram
Version:
2.04
Release Date:
2020-09-02
Last Updated:
2020-08-26
Censored
: No
OS
: Windows
Language:
English
Genre:
3D game, Male protagonist, Female domination, Animated, School setting, Monster girl, Oral sex, Vaginal sex, BDSM, Futa/trans, Slave, Rape, Humiliation, Combat, Sandbox, Urination, Spanking
Overview:​
Femdom University is an upcoming Open-World Game with Femdom-Elements. You are a student in a school of dominant girls where you have to take care of Monster Girls while somehow trying not getting seduced to sex by them or your classmates.
Features:
-Becoming servant for monster girls and running errands for them.
-Interesting battle system that test your reflexes and allow the girls to humiliate you.
-Quest that give incentives to explore and provide for your favorite girls.
-Ambushes and traps by girls who wants to play with you.
-Multiples Monster girl types.
-Big and populated environments.
-Rivalries between the monster girls.
-Energy that pace the interactions and regulate resources.
Changelog:
2.04:
Kelly (as your mistress) will now talk with you in the morning, where you are able to end the enslavement.

Fixed the Chili-bug

Fixed non-working teachers quests

Some general overall improvements, teleporting / typos etc.
--------

-Kelly is now finally available and working (you can use the debug-character who stands in the hallway if you want to skip all the reputation-farming)

-The gym can be used to gain exp. There are gym-girl waiting, you can join their training.
-PostProcessing like Bloom can be disabled in ESC-menu
-Tons of bugs fixed ( all Unigirls should now work , stairs shold be fine, )

-Bowsette castle is now a lot more performant


Whats next:

I want to fix the rest of the bugs from 2.01 (Teachers-quests)
I want to make a short elsie-storyline - which will lead to her enslavement.
I want to change the introduction with a small tutorial. (on 1-5 buttons)
I want to fix all Vanilla issues.
I want to fix the inconsistency of this game. (Showering should always restore smell, Vanillas enslavement should work like the others... Bowsette caslte needs a little touch,

Pretty much cleaning up the game and fixing all annoying bugs.

Have fun with Kelly <3 (or... let her have fun with you haha )
v2.01
First Bugfix Wave: Version 2.01
-When player looks at an NPC in during a dialogue, the position does not change anymore. Only the rotation changes. (this should prevent weird teleportation movement behaviour after talking NPCS)
Succubus Nina: Fixed a bug which caused the scene to freeze.
Time is ticking now slow again.
Also Time does not tick anymore when player is in the middle of a dialogue.
Fixed a bug which caused the first Ronda encounter start a second dialogue
Player attacks should now work a bit better.
Tweaked battle behaviour: Invulnerable-time of enemies reduced from 1 second to 0.25 seconds.
Fixed: Spider hitbox and death-animation
Studying in Library and Classes should now work properly (Locked doors at night , mixed up talent exp fixed )
Player does not get stuck anymore during Rondas sneaking-minigame.
Skullgirls spawnchance increased significantly for low skullgirl respect.
Thid Teacher scene for sleeping does now trigger (has extreme content)
Danger increased to 75% while sleeping during lessons.
Several Graphical bugs, caused by bloom were fixed.
-------------------------------------------------
(please use "Reset Progress" as soon as you start)
Changelog:

Player:
Customize your own Haircolor and Skincolor!
Starving will now happen after some time has passed without eating any food.
Bad smell will happen after you did not shower - or did something smelly.
Combat :
Pencilsword removed
Running while naked makes you fall down if you are out of stamina.
(you can stand up again if you move without pressing shift and having maximum stamina)
Reworked Fields:
Wild Harpies are now raiding that area, seeking prey with bread.
Earthchan seems to have a problem there. Maybe you should pay her a visit?
Nina has started building a farm. She may need some help.
University Semester has started, a lot of Uni-Girls are occupying the University now.
The Library is open. You can spend your excessive time to build up talents.The Classrooms are now open. Earn Talents there. But better don't sleep. If the teachers catch you sleeping, you might get in a lot of trouble!
More cruel Skullgirls, and Unigirls who treat you according to your reputation.
̶k̶̶e̶̶l̶̶l̶̶y̶̶ ̶̶e̶̶n̶̶s̶̶l̶̶a̶̶v̶̶e̶̶m̶̶e̶̶n̶̶t̶̶:̶̶_w̶̶i̶̶t̶̶h̶̶ ̶̶h̶̶e̶̶r̶̶ ̶̶e̶̶x̶̶t̶̶r̶̶e̶̶m̶̶e̶̶l̶̶y̶̶ ̶̶s̶̶a̶̶d̶̶i̶̶s̶̶t̶̶i̶̶c̶̶ ̶̶n̶̶a̶̶t̶̶u̶̶r̶̶e̶̶,̶̶ ̶̶o̶̶n̶̶l̶̶y̶̶ ̶̶t̶̶h̶̶e̶̶ ̶̶b̶̶i̶̶g̶̶g̶̶e̶̶s̶̶t̶̶ ̶̶m̶̶a̶̶s̶̶o̶̶c̶̶h̶̶i̶̶s̶̶t̶̶s̶̶ ̶̶a̶̶r̶̶e̶̶ ̶̶a̶̶b̶̶l̶̶e̶̶ ̶̶t̶̶o̶̶ ̶̶h̶̶a̶̶n̶̶d̶̶l̶̶e̶̶ ̶̶h̶̶e̶̶r̶̶.̶
(Nevermind, Kelly is ultra-bugged and inaccessible. I'll fix it in a few days, hopefully tomorrow. )
Lots of little fixes, talent-adjustments and even a few secrets
WARNING! DEVS NOTE:
Because of the IMMENSE amount of additions and changes, this build is VERY unstable.
And with VERY unstable I mean EXTREMELY unstable.
Please report bugs in my Discord or here in the comments!
Here, I am in need of your help.
PS: If you don't like bugs, you should wait until I upload a stable build.
The next 10 or so days, I will be busy fixing bugs and uploading a new build DAILY: Until 2.09 or something is out.
v.1.89
Fixed a bug which prevented the 2 Goblins from appearing
Little bit of stuff here and there.
v.1.88
Quickmatch: Fixed a but which caused the main character to have wrong gender.
Fixed a bug which caused story to start when clicking Quickmatch
Elsie enslavement now can be ended if you ask her.
Pee-Skullgirl does not appear anymore if you have urination disabled.
Added / removed Chastity will be visible / invisible instanlty.
Fixed a bug which caused the player to fall off the ground after escaping the goblins
Gobs coffee quest now removes coffee instead of cookies
2 goblins on the way to the goblin-village are now randomized.
Removed the girls walking around in the schoolyard, since the gameobjects eat CPU like Ronda eats breakfast.
Some typos fixed
v1.87
Added skin-randomizer for zombies and goblins. (every zombie or goblin should be somewhat unique in style now)
Completely reworked the goblins "captured" scenes. (Maybe it's worth submitting to goblins to check it out.)
Fixed the issue with the player - face color being different from the rest of the body in some scenes.
Fixed a bug which prevented the bowsette-toilet scene from appearing.
v.1.86
-You can now exit Kitsunes enslavement if you ask her.
-Kitsune will now react if you ask her about your chastity.
-Kitsune will now get angry if you sleep outside your cell or let patricia remove your collar.
-Going to Vanillas place while not being Vanillas slave will no longer result in a blackscreen.
v1.84
new:
-After struggling free from a grab the player is immune to all grabs for 1 second and every submit/smother/swallow - state will be removed
-Submitting and adding strugglepoints during the Goblin-Doublegrab will never break the struggle (capped at 20%)
-Current struggle-parameters will now always be visible. Pressing 2 to regain breath now always restores a small amount of breath.
-Goblins will now move forward when trying to grab you

Fixes:
-Fixed the issue where loading the game files during play caused strange time-skips and stuff like that
-Buying from the Goblin-shop will now reduce the correct amount of stone
-Buying from Clothes-Vending will now reduce the correct amount of coins
-Skullgirls chance to appear between town and school has been greatly reduced + it's only possible after day 5 (school) / day 10 (village)
-The village-Skullgirl-ambusher will only ambush you during night time
-Goblin-Doublegrab will not trigger anymore with just 1 goblin
-One of the Goblin-Princessguard will now buy cookies
-Typos and grammar [thx @ jeanette]
v1.83
While Fighting and getting grabbed by the 2 goblins in front of the cave the animation will now be a duo-grab if both goblins are alive
v1.82
Kitsune-sex scene does not get stuck anymore if you have 0 energy
Talking to Kitsune after accepting her quest will now give you the options to ask her stuff
v1.81
Zombies in the forest should behave normal now
Gob takes your cookies now in her daily-quest
Vanilla is in bowsette castle and enslaves you now
Kitsune sex-animation should not get stuck
v1.80
----- FOREST ----
Complete rework of the entire forest area. It could be a good idea to befriend the goblins there. Gobla the outpost-guard goblin is back with a new style.
Gobop the shopkeeper is back, selling 3 new unique items.
The goblin-events were ALL reworked and reimplemented.
Fixed some animation glitches on all the goblins.

Goblin AI improved : They will now grab you even when you have clothes on.
Added Goblin-Double-Grab -> Undressing -> cowgirl -> facesitting rodeo

Daily-Quests of Gob, random-encounters, Zombies and more.
Gobla is back!

Gob:
Daily quests! Each day of the week a different Quest.
Warning: Extreme content (if enabled)

///////////////////// FIELDS /////////////////
Reworked and re-added the Kitsune-Enslavement!
Kitsune now offers a "special" training!
Be careful, she is very strict. She keeps untrained slaves in chastity.
Warning: Extreme content (if enabled)


--------More-------
Fixed tons of bugs (probably caused a few tho )
Characters talking while they move their lips
Genia ai improved: When the Player is handcuffed she will act more aggressive !
Skullgirls should be less annoying.
(Only 2 Skullgirls help Sharylin fight now instead of 4)
If you lose against them or you give Sharylin 20 coins they will not spawn the day after
Losing the battle when Skullgirls ambush you on your way back from the Town does not punish you with double exp-loss anymore
Skullgirls on your way to town now only spawn when its dark
Vanillas enslavement fixed
( going into Vanillas room before enslavement now does not lock you in. Sleeping in Vanillas cage is not possible anymore without beeing enslaved )
A lot more little fixes and minor features
Again, this is 1.80, which means there will be some bugs .. most likely.
Please share bugs so I can get rid of them quickly
DOWNLOAD
Win -
MEGA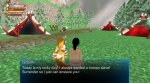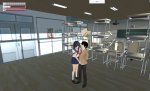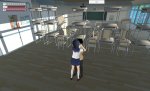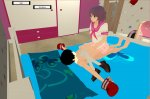 ​
Last edited by a moderator: