The collection of comics Fakku 1001-2000 is presented to your attention.
Censorship: No
Genre: Big breasts/DFC, Group, Anal, Stockings, Schoolgirl uniform,Glasses, Milf, Dark skin, Femdom, Threesome,
Dilf, Footjob, Lingerie, Tanlines, Prostitution, Sweating, Condom, Gyaru, Old man
Size: 12:42 GB
Number of pages: 21369
Language: English
Format: JPG, PNG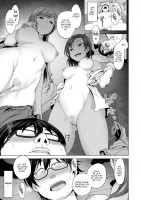 Total size: 12.5 GB in 3 files.

Continue reading...